Confirmed: Chris Evans Is Captain America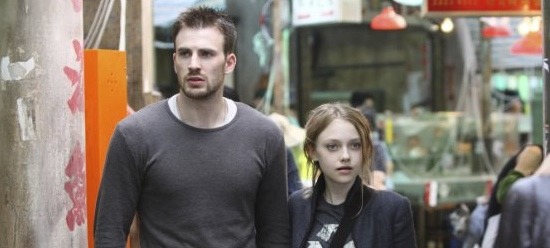 The casting search for Steve Rogers aka the title role in The First Avenger: Captain America has finally come to the end. Marvel Studios and director Joe Johnston have hired Chris Evans for the role.
A few weeks ago a short list was leaked, containing the actors that Joe Johnston was considering for Steve Rogers, aka Captain America, in The First Avenger: Captain America. The list included John Krasinski (The Office), Scott Porter (Speed Racer, Friday Night Lights, Caprica), Mike Vogel (She's Out of My League, Cloverfield) Michael Cassidy (Smallville) and Patrick Flueger (Brothers, The 4400), Chace Crawford (Gossip Girl) and Garret Hedlund (Tron Legacy). The list narrowed down to Mike Vogel (Cloverfield) and Garrett Hedlund (Tron: Legacy), as well as Chris Evans (Fantastic Four) and Wilson Bethel (Generation Kill). Ryan Phillippe also joined the party, as well as Channing Tatum (GI Joe: Rise of Cobra).
Last week it was reported that Evans was offered the role, but no one knew if he would accept the 9-picture option and low-ball $300,000 salary.  Heatvision now confirms that a deal is done, and they are almost done finishing up the contract — Chris Evans is Captain America.
Filming is set to begin at the end of June in the UK.