Casting Notes: Ewan McGregor In W.E.; Connelly, Kinnear And Tomei In Salvation Boulevard; Rebecca Hall In Everything Must Go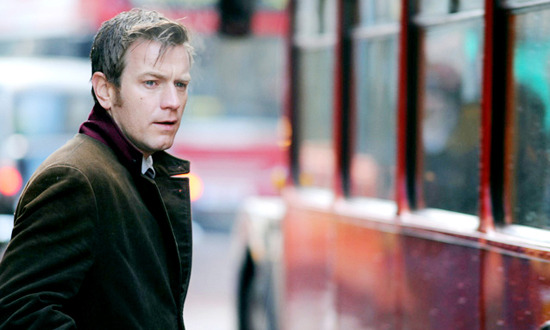 Madonna is lining up some impressive talent for her sophomore directorial effort. W.E. already features Vera Farmiga and Abbie Cornish, and has now added Ewan McGregor. The film features parallel narratives. In one, McGregor will play King Edward VIII, who abdicated the throne in 1936 to marry the American woman Wallis Simpson, played by Farmiga. The other storyline features Cornish as a modern woman obsessed with Simpson, and who is having an affair with a yet to be cast man. Madonna wrote the script for W.E. with Alex Keshishian. [Screen Daily]
After the break, more additions to Salvation Boulevard, Everything Must Go and The Fields.
I've talked briefly about Salvation Boulevard before — that's the indie in which "a former Deadhead-turned-born again-Christian finds himself on the run from fundamentalist members of his mega-church who will do anything to protect their larger-than-life pastor." The cast already had Pierce Brosnan, Ed Harris and Jim Gaffigan — great start. Now Jennifer Connelly, Greg Kinnear have joined and Marisa Tomei is in negotiations to appear, as well. That's a crazy cast for a film that could well generate some controversy. George Ratliff directs from a script he wrote with Douglas Stone based on Larry Beinhart's book by the same name. [Variety]Rebecca Hall is joining Will Ferrell in Everything Must Go, an indie drama written and directed by Dan Rush based on a story by Raymond Carver.
Ferrell plays "a relapsed alcoholic who loses his job and his wife and decides to live on his front lawn while selling all of his belongings." Hall will be a new resident in the neighborhood who "forges a special bond" with Ferrell's character. Love seeing filmmakers go back to Carver (makes me want to watch Short Cuts again) and I always like seeing Ferrell step out of his mainstream comedy roles. [Variety]
Finally, Jessica Chastain, who is said to be damn good in Terrence Malick's The Tree of Life, is joining Sam Worthington in The Fields. THR, reporting on the casting news, adds a bit more detail to the story than we've known in the past, saying that Worthington plays "a homicide detective [who] fights two sets of fierce killers to save the life of a street kid named Little Anne." Chastain will be his ex-wife, "a former rodeo queen who likewise is a homicide detective and also determined to the find the killers, with or without his help." There's a lot of cheese implied in that description; hopefully the script, which was once said to be quite insane and violent, is a lot better than those blurbs suggest.