Geek Deals: Refurbished Logitech Harmony 880 Remote Control For $70, Wizard Of Oz 3-Disc Blu-Ray For $17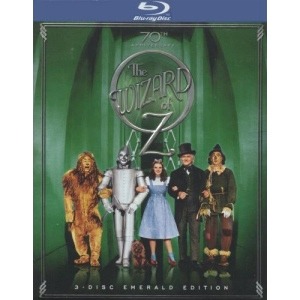 We may receive a commission on purchases made from links.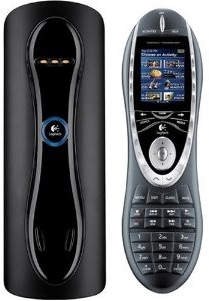 Amazon is selling a Refurbished version of the Logitech Harmony 880 Remote Control for only $69.99, 65% off the $200 retail price. I don't own one of these remotes, but I know a couple of my friends do and I've heard nothing but great things about them. So if you have a complicated home theater set-up, this remote might be worth it, and you cant beat the price (I looked — the lowest price on the price searches was almost double the amazon deal).
They also have a great deal on The Wizard of Oz 3-Disc Emerald Edition Blu-ray Set, on sale for $16.99, 66% off the retail price of $50. I'm not sure how long the deal will be good for, so act fast.
The set is essentially the huge ultimate box set without the printed extras. Special Features include:
Remastered feature with Dolby Digital 5.1 Audio
Commentary by Historian John Fricke including archival interviews of the film's cast and crew
Optional Music-and-Effects-Only or Original mono Tracks
The Wonderful Wizard of Oz Storybook
"Prettier than ever: The Restoration of Oz"
The Wonderful Wizard of Oz: The Making of a Movie Classic [1990 TV special]
Memories of Oz [2001 TCM documentary]
The Art of Imagination: A Tribute to Oz
Because of the Wonderful Things it Does: The Legacy of Oz
Harold Arlens Home Movies
Outtakes and Deleted Scenes
It's a Twister! Its a Twister! The Tornado Tests
L. Frank Baum: The Man Behind the Curtain
The Wizard of Oz [1910 short]
His Majesty, The Scarecrow of Oz [1914 feature]
The Wizard of Oz [1933 animated short]
Blu-Ray Exclusive: When the Lion Roars Documentary
Thanks to /Film reader John C for the tip.