Zombieland's Ruben Fleischer May Direct Danny McBride In 30 Minutes Or Less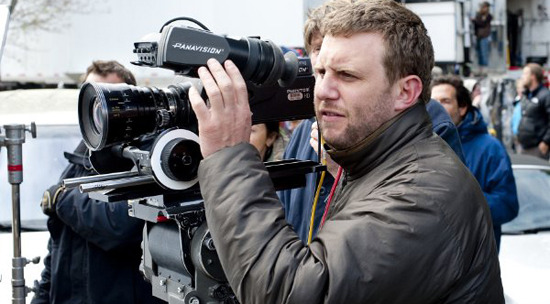 Ever since Zombieland was a massive break-out hit, there has been a lot of talk about what director Ruben Fleischer will do next. A 3D sequel is in the cards, but he's been slow to take on any of the many films that have come his way. Now there are reports that say he could well end up directing a comedy called 30 Minutes or Less, which is being developed as a star vehicle for Danny McBride.
The LA Times and Deadline both report on the film, which is being backed by Media Rights Capital. Neither outlet has any particular information on the script. But it was written by Matthew Sullivan and Michael Diliberti (the writers behind L.A.P.I., currently in development by Foot Fist Way and Observe and Report director Jody Hill) and ended up on the 2009 Black List. There the logline was listed as a comedy following "a pizza delivery guy on an unlikely caper." (Thanks to Hunter for the reminder on that fact.)
Fleischer and McBride sounds fantastic; the LAT rightly points out that the way Fleischer worked with Woody Harrelson in Zombieland suggests that this team-up could produce great results, and I have to agree.
Both outlets also say that Paramount seriously courted Fleischer to direct the fourth Mission Impossible film, but that he isn't likely to do so. Have to express happiness there. While I liked the first and third films quite a bit, I'd rather see Fleischer do something that is less locked to an existing set of ideas, not to mention less locked to Tom Cruise. (Even though the fourth MI film is said to be kind of a reboot, whatever that means given that Cruise is returning as Ethan Hunt.)
Meanwhile, what about films like Daddy's Home and Neighborhood Watch, which were floated as possible Fleischer films in the immediate wake of Zombieland? The LAT suggests those have all fallen by the wayside. The implication is that 30 Minutes or Less really is the primary option right now; we'll find more info and pass it on as soon as possible. I've realized I've had that script kicking around for months; looks like it's time to give it a go.