The Greatest Movie Trailer: An Emotional Tug Of War Between Carey Mulligan And Susan Sarandon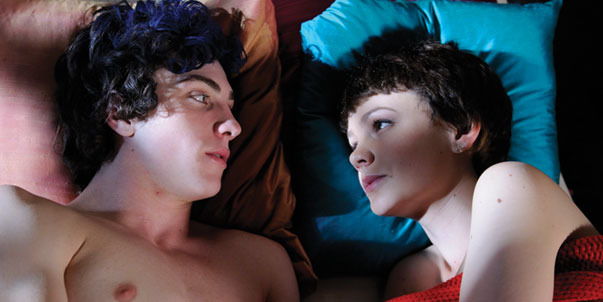 We haven't reported much on The Greatest, which stars Carey Mulligan as the pregnant girlfriend of a young man (Aaron Johnson) who is killed in a car crash. When she tells his grieving family (Pierce Brosnan, Susan Sarandon, Johnny Simmons) that she's pregnant with his child, they take her in, despite the objections of his mother. There is now a trailer for the US release, which you can see after the break.
This actually reminds me of Moonlight Mile (trailer), which also starred Susan Sarandon as a mother who, with her husband (Dustin Hoffman) takes in the love of her deceased child. In that film, it was Jake Gyllenhall, who was the fiancee of Sarandon and Hoffman's daughter. Moonlight Mile is based in part of the experience of writer/director Brad Silberling, whose girlfriend Rebecca Shaeffer was murdered in 1989. The film is worth a look, and I'm happy enough to be reminded of it by this trailer.
I suppose comparisons to Juno are going to be inevitable here, based on a couple scenes in this trailer, but I suspect that relationship is fairly superficial. The Greatest looks like it has some moments of poignancy, but then there also appears to be some really clunky dialogue. Hopefully those moments come across better in context. Since the film premiered at Sundance 2009 and is just getting distribution, my hopes are muted. (Granted, it is possible that the release was held off in the hopes it could be marketed as starring Mulligan as an Oscar-winner.)
Here's the synopsis for The Greatest:
The Greatest tells the story of Allen and Grace Brewer, a grief-stricken couple whose family has been pushed to the breaking point by the death of their older son, Bennett, in a car crash. When a young woman, Rose, shows up a few months later announcing that she is pregnant with Bennett's child, the Brewer's are forced to take her in. At first, Rose's presence threatens to tear the family even further apart but, eventually, her interaction with each of the Brewers proves to be the very thing that brings them back together.