Megamind Teaser Trailer: Oh, Dreamworks.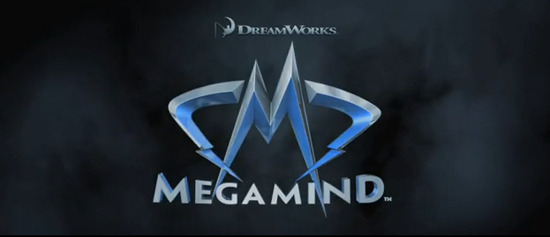 The DreamWorks Animation film Megamind has gone through few changes: last fall Robert Downey, Jr. dropped out as the lead of the voice cast, and was replaced by Will Ferrell. Then the film got a new title when the original OoberMind was changed to the current Megamind. When Peter reported that change he said the film was sounding "more and more DreamWorks-like," which isn't such a good thing. Now there is a teaser, and I have to agree. Check it after the break.
The basic story here is: what if a super-villain actually defeated his heroic nemesis? That's what Megamind (Ferrell) has to deal with after he beats down Metro Man. The teaser really just introduces Megamind, who comes off as...jokey. He's a lot like Darth Helmet from Spaceballs, only less serious. Kinda like the fish henchman wearing the gorilla suit, though.
What we don't get here is the hero that MegaMind defeats, voiced by Brad Pitt, or the reporter (Tina Fey) who acts as a foil once Megamind takes over.
Here's the synopsis:
When super villain MegaMind (Ferrell) defeats his archrival Metro Man (Brad Pitt), the world should be his oyster. But instead, MegaMind falls into total despair. It turns out that life without a rival is life without a point for him. So, he creates a new superhero rival, Titan (Jonah Hill). Unfortunately, the new hero wants to be a super villain, too. Caught in the middle, star reporter Roxanne Ritchi (Tina Fey) asks the tough questions: Who can we turn to? Who has what it takes to stand up to this menace? Who will defend the innocent? MegaMind! That's who.
Based on that it isn't a surprise that what we see here is a tone that borrows equally from the sillier side of The Incredibles and Iron Man. I'm not sold, but it is only a teaser.