High-Res Teaser Poster And Wallpaper For Scott Pilgrim Vs. The World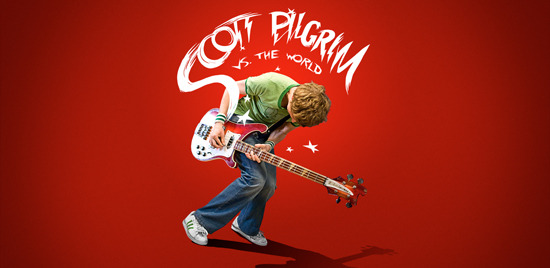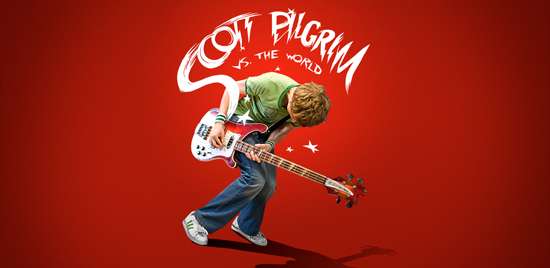 Yesterday, Peter took snaps of the teaser poster for Edgar Wright's upcoming Scott Pilgrim vs. the World, the film based on the series of graphic novels by Bryan Lee O'Malley. Now we've got a clean high-res version of the poster, and a version formatted as a desktop wallpaper.
I know some people think that this is the first misstep in Universal's marketing campaign, which is already moving slowly. (This and Tree of Life have to be neck and neck in the race for the 'most desired trailer' crown.) There's the argument that this poster makes the film look like it is about music (and, er, it is, in part) and that it downplays the video game and other influences on the graphic novels. Truth is, the video game aspects are a lot more minor in the books than the music is; they're just easier to latch onto.
And what this poster really says to me is that Edgar Wright, with co-writer Michael Bacall and his cast and crew, has made a film that is very much in the spirit of the graphic novels. The poster is a great replication of the title page of the first volume. And it is simply a great image. We complain all the time about crappy marketing materials that have no graphic appeal. This has bold, playful appeal in spades. I love it.
Click any of the images below to get the full-size version, or get other wallpaper sizes at the film's official site. The last image (black and white) is the title page replicated on the poster. As if you couldn't tell.