Casting Notes: Chris Evans In Puncture; Julianne Moore And Kristen Stewart In Backwoods; David Oyelowo Is MLK In Selma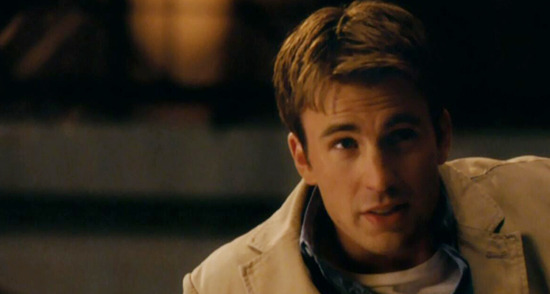 Just in case Chris Evans doesn't get the role of Captain America, he's lined up another gig that he can shoot right now. He's taken the lead role in Puncture, an indie drama about "a troubled young attorney who must come to terms with his own demons when taking on a healthcare giant." Adam and Mark Kassen are directing; the script is by Chris Lopta. They've also got Vinessa Shaw, Brett Cullen, Jesse L. Martin, Michael Biehn (Biehn!), Kate Burton, Tess Parker and Marshall Bell appearing; Mark Kassen will take a role, too. Further trade comments suggest Evans plays "a drug-addicted lawyer who sues a healthcare company."
Recent comments make Evans sound like a longshot for Captain America (no surprise, given his role in the sorta-parallel Fantastic Four films) and while I'd love to see him as Cap, hopefully this will give him a chance to flex some more dedicated dramatic muscle. [Variety]
After the break, Lee Daniels finds his MLK, and Julianne Moore and Kristen Stewart face the end of the world.
Julianne Moore's husband Bart Freundlich will direct Moore and Kristen Stewart in Backwoods, which is said to be about "the end of the world." That's literally all we've got. Freundlich previously directed Kristen Stewart in Catch That Kid. [Roger Friedman]
Finally, while Dreamworks is taking the slow road to producing a biopic of Dr. Martin Luther King, Jr., Precious director Lee Daniels isn't sleeping on Selma, which dramatizes the relationship between King and President Lyndon B Johnson in 1963. He's just cast David Oyelowo as Dr. King. The British actor leads the cast in the LucasFilm picture Red Tails, but this will definitely be a big, high-profile step up.
Interestingly, Reuters pointledly notes that the role of Alamaba governor George Wallace is yet to be cast. That role presumably belonged to Robert De Niro; Daniels had even confirmed the casting to Movieline not long ago.