Movie Trailer: Four Lions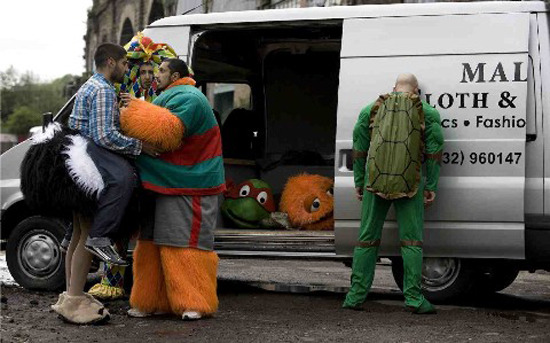 After In The Loop, Bruno and Borat,  here comes another Brit-spawned comedy set to punch a few red buttons and play hacky sack with your political hot potatoes. Four Lions is the first feature film directed by Chris Morris, creator of the astonishing Brass Eye, Jam and Blue Jam and the significantly less successful Nathan Barley. In a nutshell, it's a funny story about a group of would-be suicide bombers and their attempt to, frankly, blow themselves in the most "effective" way possible.
You can see the trailer below the break. By my reckoning, this looks like an important film and also a genuinely hilarious one, though I'm sure a number of you won't agree.
So, what do you reckon? Is this the film Uwe Boll really wanted Postal to be (wink wink)? Four Lions opens across the UK on May 7th. Fingers crossed for international dates soon.