Summit And Timur Bekmambetov Team Up For The Last Witch Hunter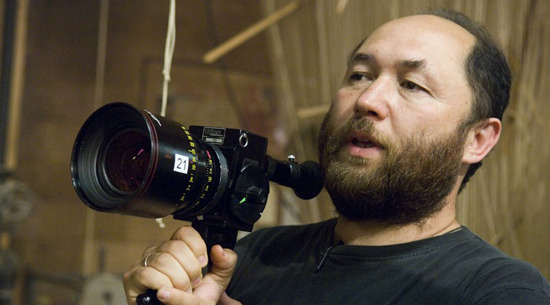 I suppose it isn't a big surprise given his genre leanings and the performance of Wanted, but Timur Bekmambetov is turning into one of those producer/directors that has a score of projects in development at once. Recently he's been tied to Abraham Lincoln: Vampire Hunter with Tim Burton, he may still be doing Wanted 2, and there's that Moby Dick movie still vaguely on the horizon with Universal. Those are just the high profile gigs.
Now there's one more: as Summit considers the imminent post-Twilight future, the company is looking at genre-iffic pitches, and has just bought one called The Last Witch Hunter. The studio has attached Bekmambetov to produce and possibly direct.
Deadline reports the acquisition, but doesn't have a lot of detail. Cory Goodman made the pitch, which is said to have franchise potential. (What pitch is bought lately that doesn't?) Story that Deadline relates is that "the protagonist is one of the last remaining witch hunters, a breed that keeps the population of witches and warlocks in check. They are about to repopulate in a major way unless he can stop them."
Goodman has some violent fantasy background already, as he adapted the comic series Priest for Scott Stewart. He's also credited with the scripts for the remakes of The Brood (grr) and Kung Fu.
I can pretty much guess where the reaction to this is going to land: "give us Wanted 2 before anything else!" Indeed, Mark Millar has said that he believes Wanted 2 is happening even without Angelina Jolie. (Which makes sense, given, y'know, the events of the first film.) He said he thinks it would be "more authentic" if the film proceeds without her, and he's heard that the film will shoot this year for release at the end of 2011. But he also says "it changes every day," so until we hear more don't take any of that as gospel.