Casting Notes: Bettany And Sewell In The Tourist; Seyfried In Albert Nobbs; Emma Stone In Crazy, Stupid Love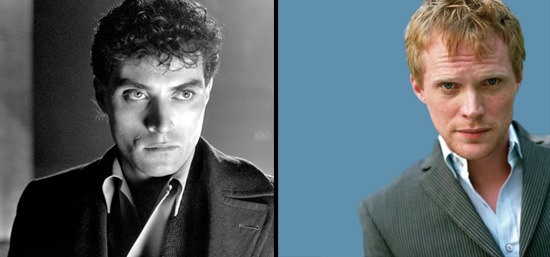 The Tourist, the romantic thriller starring Johnny Depp and Angelina Jolie that remakes the French film Anthony Zimmer, has been shooting for a while after taking a very long and winding road to set. Now director Florian Henckel von Donnersmarck (The Lives of Others) has two new actors to work with: Paul Bettany and Rufus Sewell. We don't know their roles at this point, but this is slowly looking less like an over-cooked studio disaster. [Variety]
After the break, Amanda Seyfried and others join the already impressive cast of Albert Nobbs, while Emma Stone could join Steve Carell on screen.
The cast of Alfred Nobbs is great already. Glenn Close stars as "a woman who must pass as a man to survive life in 19th century Ireland." It's a role Close already played almost two decades ago on stage in The Singular Life of Albert Nobbs, adapted by Simone Benmussa from the story of the same name by George Moore.
This time, Close is adapting the story to a screenplay with writer John Banville, and she'll produce as well. Besides Close, the film already had Michael Gambon, Orlando Bloom and Janet McTeer.
Now Amanda Seyfried and Jonathan Rhys Meyers have joined the cast, too, which helps round it out into a serious ensemble. Rodrigo Garcia directs the film in Dublin this June. [Deadline]
We haven't heard too much about Emma Stone's plans post-Zombieland, but now there is word that she'll join Crazy, Stupid Love. That's the formerly untitled comedy starring Steve Carell and Ryan Gosling that has been building steam. Film would have Carell as a "sad-sack dad" dumped by his cheating wife, with Gosling the bachelor who tries to re-invigorate Carell's love life. Stone's role is said to be a "pivotal one that ties the whole film together," but could spoil the story if revealed. Consider us intrigued. [Vulture]