No Surprises Here: Jason Segel Starring In Muppet Movie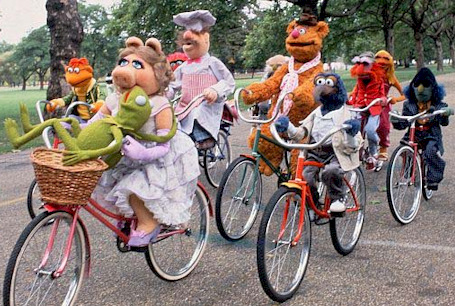 Loud and proud Muppets fan Jason Segel has not only written the fluffy ones' upcoming movie, but as The Hollywood Reporter unsurprisingly reveal in their Heat Vision blog, he's signed on to play the lead role. According to their piece, the plot is under wraps but... er... I've read two different drafts of the screenplay, so it isn't that secret.
Segel's role is as human Gary, a chap whose best friend is the puppet bear Walter. Together they go on a journey with Gary's girlfriend Mary to defeat the evil Tex Richman, a man who doesn't find the Muppets funny and thinks he can smell oil beneath their studio.
There are plenty of celebrity cameos written into the script (please, Sean Penn, say yes) and a great showcase piece each for most of my favorite Muppets. Honestly, I can't wait for this one. You're living the dream, Segel, and you've turned my eyes green.