Fandango Rolling Out Movie Tickets On Your Cellphone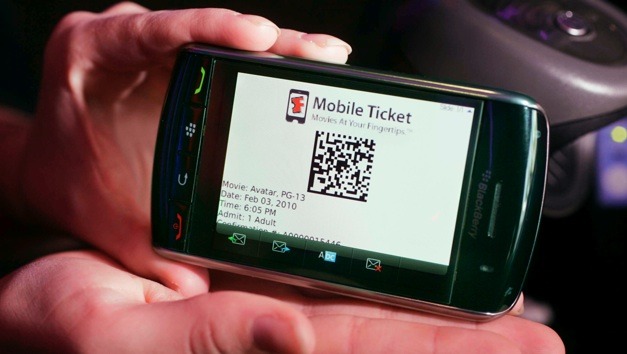 TechCrunch is reporting that Fandango has begun pushing out a mobile ticket program that will bring movie tickets to your cellphone. Instead of printing out a paper ticket after buying a ticket online, you'll receive a 2D barcode via a text message, which the ticket-taker will be able to scan. Since the movie theater employees will need special scanners to read the barcodes (pretty much the same scanners you find at Target or Walmart), it will take some time to roll out the service. Movietickets.com is apparently testing out a similar service as well.
Theaters participating in the new Fandango service include City Cinemas 1, 2 & 3, Angelika Film Center, East 86th Street Cinemas, Village East Cinema, Beekman Theatre, and The Paris Theatre, all of which are in New York. Find the full list of theaters over at TechCrunch.