Casting Notes: Forest Whitaker In Little Treasure; Lizzy Caplan In 127 Hours; Summer Glau Blogs In The Cape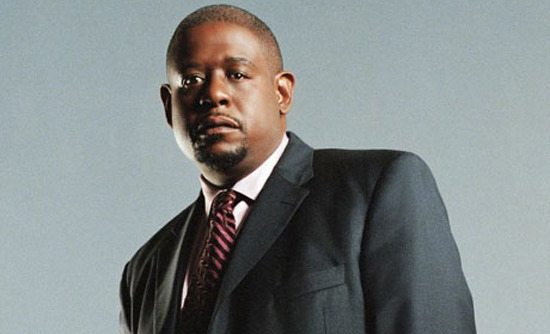 Forest Whitaker recently dropped out of the Abel Ferrara retelling of Jekyll and Hyde, in which he would have starred opposite Curtis '50 Cent' Jackson. But he's looking at a role in Little Treasure, an indie that would shoot in Shanghai, with Michael D. Olmos directing.
Josh Goldstein wrote the script, which has an American couple returning to the wife's Chinese homeland, where they deal with "prejudices, humor, cultural differences and self-discovery while meeting a Shanghai street kid who changes their lives." That life-changing street kid aspect is pretty off-putting, but I love Whitaker and we don't really know much about the story, so trying not to pre-judge based on limited info. [Variety]
After the break, Summer Glau is the latest onscreen blogger and 127 Hours has another addition.
Because bloggers are apparently the new version of the sadly outdated investigative newspaper reporter (in reality: no, not at all) there's yet another project in the works about a heroic blogger. Simon West will direct the pilot for a show called The Cape, in which Summer Glau will play "Orwell, a cute and intrepid investigative blogger who fearlessly goes after corrupt cops and costumed bad guys." Yeah, that's right: Orwell. She'll be paired with David Lyons, playing a former cop who is framed for a crime and becomes a masked hero called The Cape.
So...does Glau's character end up being sorta like the Oracle to The Cape's Batman? Without knowing more about the story, this conjures up images of mid-'90s shows like Mantis rather than Heroes or other more recent TV superhero fare. Let's hope it works out better than that. [THR]
While doing press for Hot Tub Time Machine, Lizzy Caplan mentioned that she'd been cast in Danny Boyle's new film, 127 Hours. James Franco stars as Aron Ralston, the mountain climber who was pinned under a boulder and amputated his own arm to escape; Caplan will play his younger sister, Sonja, who was 22 at the time of his accident. A quote obtained by Collider suggests that part of her appearance in the film will be a hallucination experienced by Ralston during his ordeal. No great surprise there; hallucinations and flashbacks are the obvious ways to get characters other than Ralston into the primary arc of the story. [Movieweb]