David Fincher Attached To Pawn Sacrifice, Circling The Girl With The Dragon Tattoo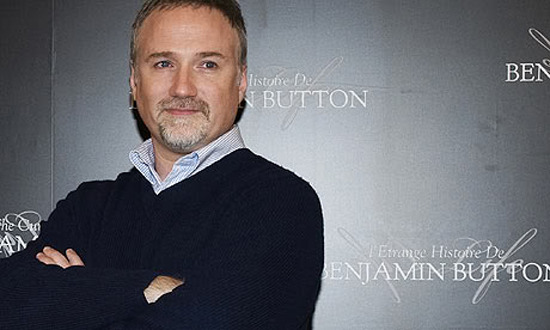 Ah, spring, the season when we hear about a whole bunch of possible new David Fincher projects that he'll very possibly never end up actually making. We love it when Fincher does make a movie, but between each one there's always that long span of time where he'll be attached to one feature after another.
Place your bets now on which of the following we'll see in a cinema within the next couple years: the revamped, 3D version of Heavy Metal (discussed a couple days ago), the Bobby Fischer movie Pawn Sacrifice, or a US adaptation of The Girl with the Dragon Tattoo.
Pawn Sacrifice, the story of chess master Bobby Fischer's bit 1972 match against Boris Spassky, came up as a possible Tobey Maguire project not long ago, and now Variety says that Fincher is attached to direct the Columbia Pictures film. Maguire is mentioned as a producer, but not the star, in this current report. The lines is that Columbia is so happy with Fincher's work on The Social Network that they want to go forward with him.
Meanwhile, both Vulture and Variety are saying that Fincher is also circling the US remake of The Girl With the Dragon Tattoo. The Swedish film version of the late Stieg Larsson's novel is just about to hit US screens after doing huge business in Europe, and the US version is ramping up at Sony, with Scott Rudin producing and a Steve Zaillian script. (That much hasn't changed since we last reported on the film.)
This is still formative, though. There is no other talent on board, though Vulture mentions Carey Mulligan as topper of the studio wishlist. She'd likely be a great choice, but I tend to think Mulligan would be great in just about anything. There was that rumor, since debunked, that Quentin Tarantino was interested in the adaptation, and Brad Pitt and George Clooney's names have also been bandied about, though there's no official word on actual involvement. Since they're two of the obvious names to throw out for certain male lead characters, I wouldn't put too much stock in that talk until things move forward another step.
The Girl With The Dragon Tattoo (originally called Män som hatar kvinnor, which translates to Men Who Hate Women) is about Mikael Blomkvist, a magazine publisher (the mag is called Millennium, hence the trilogy title) who is brought into a cold case investigation involving a missing heiress. Working with a Lisbeth Salander, a punkish hacker girl and the real lynchpin of the story, he finds a classic 'locked room' mystery, where the suspects are all gathered together on an island estate.