Robert Downey Jr. In Talks For Alfonso Cuarón's 3D Space Thriller Gravity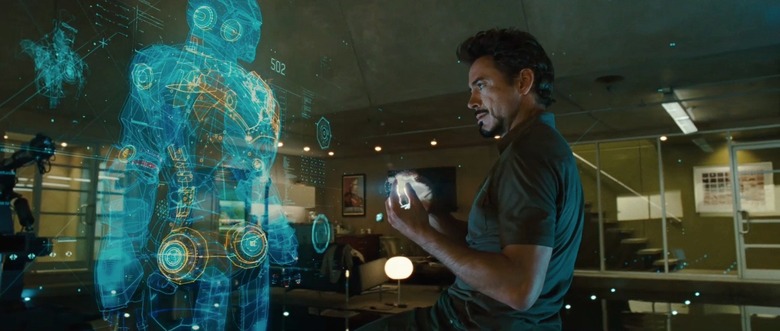 A couple weeks back it was reported that Angelina Jolie pulled out of Wanted 2 to pursue another film: Alfonso Cuarón's space thriller titled Gravity.A few days later a conflicting report suggested that Jolie would not be starring in Gravity after all, but instead be part of the Bret Easton Ellis-scripted The Golden Suicides. And now Mike Fleming has learned that Robert Downey Jr. is in talks to star in the film instead of Jolie.
What's it about? Downey would be playing the leader of a team posted at a remote space station.
"While he and a female colleague are traveling outside the space station, the other team members are decimated by debris from an exploded satellite."
Cuarón will be directing a space thriller, written by his 28-year-old son, Jonás (The Shock Doctrine).  In the original script, the sole surviving human member of the space mission was the female character (then, to be played by Jolie), who is desperately trying to return home to Earth. The report at the time was that she was to be the only actor on screen for most of the movie, and that Jolie would also be playing her own daughter. I'm not  quite sure what else has been changed, but the film is now being developed as a 3D production.
Fleming says that Downey will shoot the film in London in Summer 2010, just before Sherlock Holmes 2 goes into production in early Fall 2010, also in London.
Apparently the project was originally set up at Universal with Jolie attached but the studio put the project in turnaround, and it landed at Warner Bros with Harry Potter series producer David Heyman and Legendary Pictures. Cuarón is best known as the master filmmaker behind Children of Men, and he also helmed the best film in the Harry Potter series: Harry Potter and the Prisoner of Azkaban, as well as the classic  Y tu mamá también.