Cool Stuff: Mike Mitchell's Big Lewbowski Tribute "The Dude Invitational"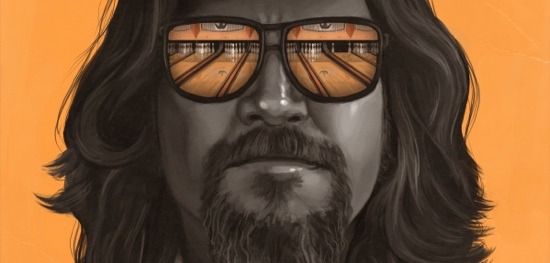 If you're a regular reader of /Film, then you know that Gallery1988 in Los Angeles hosts some of the coolest pop culture-focused art shows in the universe. We've featured a lot of art from their Crazy4Cult shows in past editions of Cool Stuff.
Their latest show, The Greatest Moments in Sports History, is sports related. And while it contains some cool artwork from some of the artists we've grown to love and support, it isn't necessarily /Film material. That said, a couple artists decided to pay tribute to The Coen Brothers' comedy classic The Big Lebowski. I ran into Gallery1988 owner Jensen Karp at a cool event over the weekend (more details about that event will follow later this week) and he told me that they only have a dozen or so prints left of my favorite, Mike Mitchell's The Dude Invitational (seen cropped above). Prints are available of all the art included after the jump. But act fast before it disappears forever.
Mike Mitchell's The Dude Invitational: 16 x 20 inches, giclee print, edition of 100 – $70.00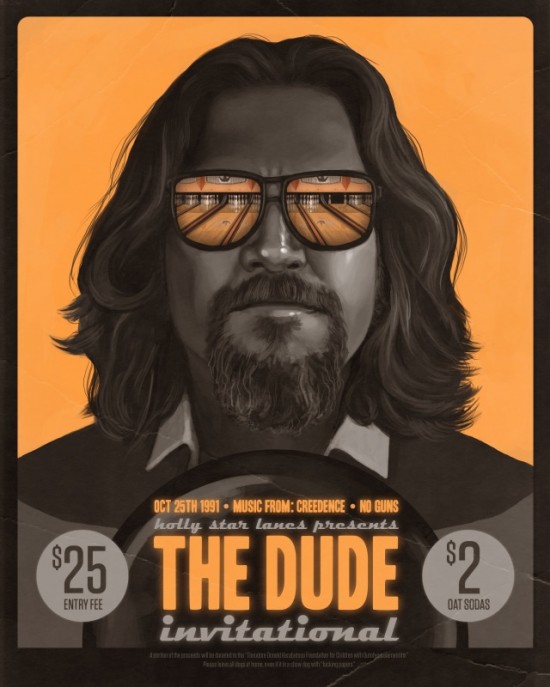 If you are interested in purchasing the print, please email gallery1988@aol.com. See all the art from the show over here.
Cool Stuff is a daily feature of slashfilm.com. Know of any geekarific creations or cool products which should be featured on Cool Stuff? E-Mail us at orfilms@gmail.com.