Dustin Hoffman To Direct Quartet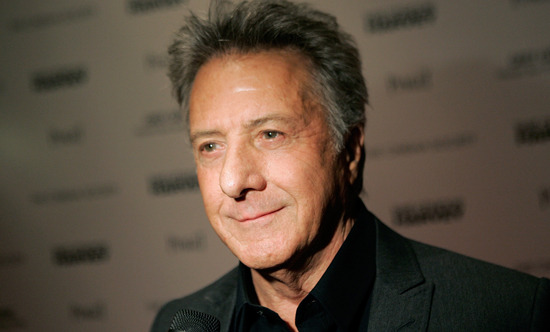 Dustin Hoffman may be ready to make his directorial debut. He's in talks to helm Quartet, which is being written by Ronald Harwood based on his play by the same name. The story is about an aging, retired intelligence agent who has to fend off violent attacks by younger, better armed operatives. Oops. Wait. That's the story for Red, the movie with Bruce Willis, Morgan Freeman and many more. This one is about elderly opera singers. Close enough? The cast is great, and the names are after the break.
Maggie Smith, Tom Courtenay and Albert Finney are the current leads set for the BBC films production, according to Screen Daily. The plan is to shoot this fall in the UK. Will Quartet end up as a televised BBC film, or a theatrical release? We don't know, but with Hoffman's name on the director card it seems like a good candidate for art houses.
The logline for Quartet goes like this: "Cecily, Reggie and Wilfred are in a home for retired opera singers. This year's plans to celebrate Verdi's birthday with a concert are not going to plan." Part of the problem with the plan is a fourth character, Jean. Not sure whether Maggie Smith is in mind for Cecily or Jean, but unless things are being drastically changed the final casting to round out the title quartet will be a woman, meaning only that Hoffman won't be in one of the major roles in addition to his directing duties.
Harwood won Best Adapted Screenplay for The Pianist, and was nominated as screenwriter of The Diving Bell and the Butterfly. He was just hired by Dreamworks to craft the script for that long in development biopic of Dr. Martin Luther King, Jr. As I said when we reported on that deal, Harwood has a love for stories that deal with performers and the stage, so you can see where Quartet comes from.
I know it isn't the most attention-getting story, but I like this set of actors, and am really curious about Hoffman as a director. Richard Loncraine was previously set to direct this one, and I wonder, too, if the actors, who have been cast for a while, will stick around should Hoffman come aboard.