Lady Gaga's "Telephone" Video Features The Pussy Wagon From Kill Bill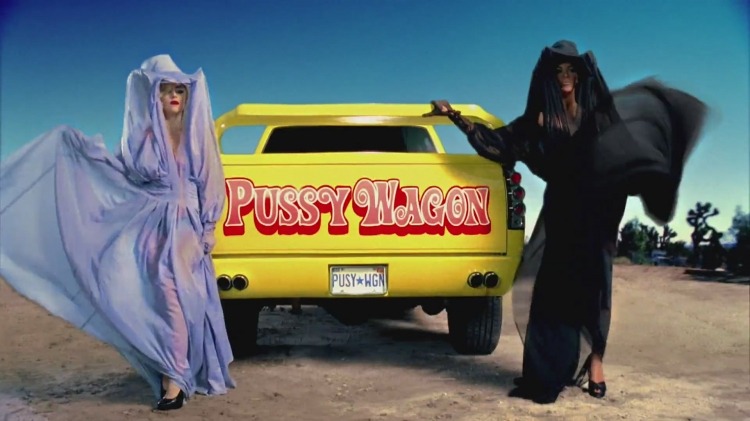 "Telephone," the newly released and incredibly hyped music video from avant-garish pop star Lady Gaga, sees her teaming Thelma and Louise-style with Beyonce in the hot yellow Pussy Wagon from Kill Bill. Why? We guess it's relative to Gaga's appreciation for renegade female empowerment, something Quentin Tarantino's bloody classic expresses like few films before or since.
According to Wikipedia, it's the same Pussy used in the film, which, if memory serves, remains proudly owned by QT. Over the vid's nine minutes, the truck gets more than a cameo, including a close-up of the name plate key chain in the ignition. The vid is also infused with a somewhat dated hyper-Japanese street culture sensibility that begs the question: why didn't QT direct the video and knock it out of the park? Surely he would have been into the idea. Insert: priceless shots of bedazzled Gaga toes. Also, QT would have made sure the video—which doesn't hit the 2010 epic wow mark—had tighter editing.
Another movie the vid pays homage to in its first mins is Caged Heat, the catty 1974 women-in-prison grindhouse flick directed by Jonathan Demme and produced by Roger Corman (recent recipient of the Lifetime Achievement Oscar). It's also interesting to see the stylistic influence of Eric Wareheim, of [adult swim]'s Tim and Eric, shine through in scenes with bad-cable-signal effects and schizo flourishes lifted from his cooler music videos for Major Lazer and other artists. The entire video and more screenshots after the jump. We welcome your thoughts.
If you're wondering, the director is Jonas Åkerlund, who made the 2002 meth head guilty pleasure flick, Spun, starring Mickey Rourke and Brittany Murphy.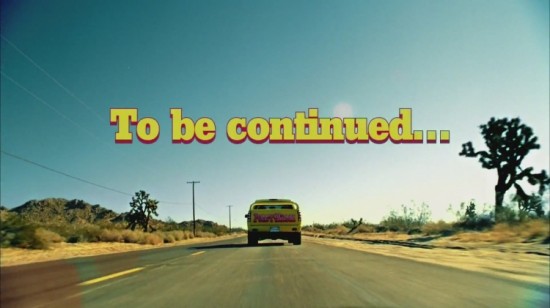 Like /Film, Esteban is non-plussed...