Heavy Metal Isn't Dead; David Fincher Still Flogging A Revamp Of The Animated Anthology With James Cameron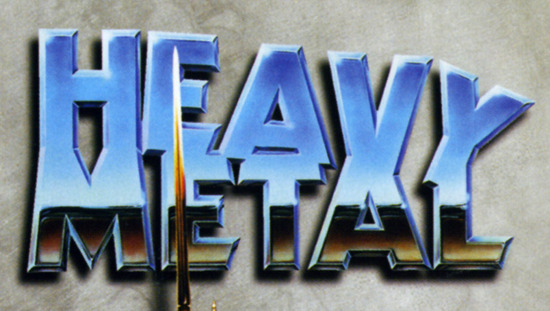 A new version of Heavy Metal, the 1981 animated anthology film with stories based on the comics magazine Heavy Metal (originally Metal Hurlant in France), has been batted around for the last couple years. At various points a whole laundry list of directors have been 'confirmed' to helm segments: David Fincher, James Cameron, Guillermo del Toro, Zack Snyder, Rob Zombie, Gore Verbinski, Mark Osborne and probably more that we've forgotten.
The film was dropped by Paramount in 2008, but is reportedly still kicking. David Fincher has stayed on as producer and a possible segment director, and Blur Studios, the outfit also reportedly animating the Fincher-produced The Goon, may still be involved.
Now there's new word that the core team of Fincher, Cameron and Snyder is moving forward with the film, which will be entirely animated in 3D.
Deadline talks about the project, though in truth they don't have many details beyond what we've already known. It's in Fincher's hands now, and he's looking for independent financing and distribution commitments. Mike Fleming says that the film will feature eight or nine animated segments, which echoes what we've heard over the past couple years. He also says "all of them [will be] infused with the spirit of the erotic and violent storylines that defined the magazine," which means, yeah, it's Heavy Metal. (The 1981 film had seven segments, or eight if you count the opening credits sequence 'Soft Landing' as being separate from the framing story.)
Deadline labels this a 'passion project' for Fincher, but it seems more like a playground, especially with Cameron involved. All the pulp sci-fi inspirations that have always played in his work are right there in Heavy Metal, and doing a segment for the film would be a way for Cameron to make something a little lighter than his usual features. (Hopefully his playing won't look anything like that dismal music video for Bill Paxton's band.) Cameron's involvement may be the one thing that can get this movie financed at this point. Maybe they can get Jason Reitman in there, too. His father produced the original film.
I only hope that a new version can echo the original's blend of idiosyncratic animation styles. Whatever you think of the '81 Heavy Metal (yeah, it's an indulgent cheese-fest that often makes no sense at all) it has some unique animation. Hopefully a 3D version won't just gloss everything over with the same style. At least it's likely to be better than Heavy Metal 2000, which was truly garbage.