Rupert Wyatt To Direct Planet Of The Apes Prequel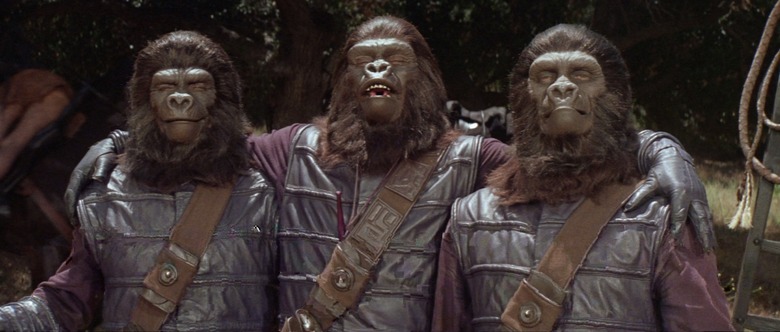 20th Century Fox has hired Rupert Wyatt to develop and direct a prequel to Planet of the Apes. Wyatt directed The Escapist which premiered at the 2008 Sundance Film Festival to medium buzz and decent reviews. I wasn't taken by the movie, but I know it was one of Alex from FirstShowing's favorite movies of that year. The screenplay, titled Caesar (named after the ape who leads the rebellion against the humans in Conquest), was written by screenwriters Rick Jaffa and Amanda Silver (The Hand That Rocks the Cradle, The Relic).
The film won't have talking monkeys and will not end with chimps taking over Earth. Instead the film will be a hard science fiction film about humans that use science to create hyper-intelligent chimpanzees. Fox's Tom Rothman has said the film takes place before the first film, and that it will be "a return to the social thematics that mark the first one, but with an entirely contemporary setting – Earth 2009." Of course, he said that last year, so I'm assuming that will be updated to 2010 or 2011. The Lookout writer/director Scott Frank (The Lookout) was previously developing the film for Fox.
I'm still not convinced that we need another Planet of the Apes reboot at this point. The general public is going to need more time to forget Tim Burton's remake. And the original films still work.
source: Fleming