Who Would Be Cast In The Coen Brothers' Star Wars?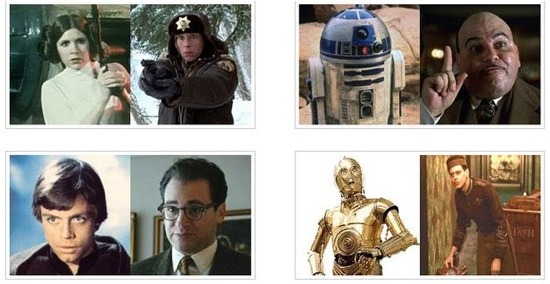 Back in December, Empire Magazine wrote something along the lines of "In a perfect world, every movie would be made by the Coen brothers." This prompted a discussion between /Film reader Angel Diaz and her friends about who the Coens would cast in their version of Star Wars.
A few hours and a photoshop session later, we came up with the attached picture. We love reading your blog and thought you guys might want to post it and spawn some more discussion.
Check out the full photo cast list after the jump.
Click on the image below to enlarge: