Anne Hathaway And Jim Sturgess In Talks For Lone Scherfig's One Day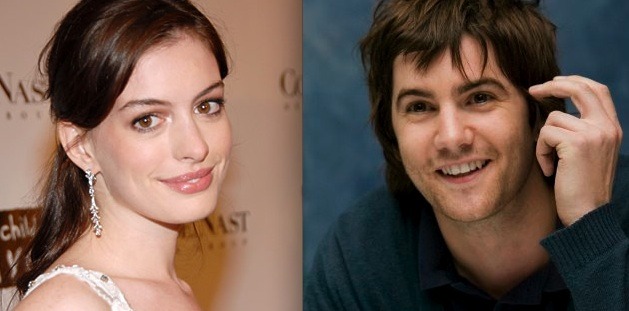 On the blah blah rounds to promote her latest picture The Diary of a Wimpy Kid, producer Nina Jacobson has let slip the main talent attached to upcoming project One Day. She revealed that as well as director Lone Scherfig, BAFTA nominated for An Education, there's also potential stars Anne Hathaway and Jim Sturgess in orbit too. The contracts aren't signed yet, said Jacobson, but "their deals are being negotiated right now."
One Day is to be adapted from David Nicholls' novel of the same name. The book's big idea is that the narrative is set on St. Swithin's day only, but on that day every year over a 20 year period from 1988 to 2008. Expect to see Hathaway and Sturgess subjected to a whole roster of fancy haircuts and fashions, then.
The lead characters start as students at Edinburgh University who share a one night stand that isn't expected the have long lasting effects. Each annual chapter that follows traces their progress over two decades of life apart or, more often, crossing paths. I saw the book's style and tone compared to that of a Nick Hornby novel by reviewers, a fact which seems more illuminating than it really is when you first connect the dots between Hornby and Scherfig.
I like the idea of Sturgess and Hathaway being cast because I rather enjoy both of them, particularly Sturgess.
St. Swithin's Day, in case you don't know, is probably the closest British tradition to Groundhog Day and occurs on July 15th, just as the UK weather could be turning from spring time showers to summer sun. There's a famous rhyme:
St. Swithin's day if thou dost rain
For forty days it will remain
St. Swithin's day if thou be fair
For forty days 'twill rain nae mair.
Which basically says, whatever the weather on that day, the next 40 days will be the same. Never stopped to check, myself, but I doubt very much that any British weather has been the same for two consecutive days let alone for over a month.
Via Coming Soon