Alvin And The Chipmunks 3D Announced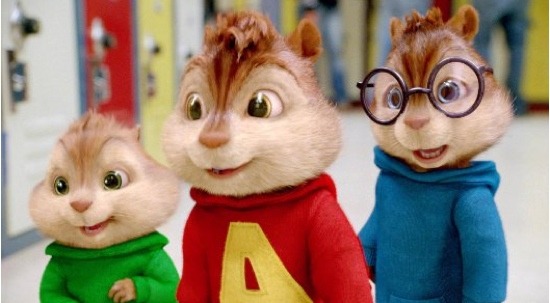 20th Century Fox has announced that a third film in the live-action/cg hybrid Alvin and the Chipmunks franchise will hit theaters in 2011. Titled Alvin and the Chipmunks 3D, the film will hit theaters on December 16, 2011. The film will be up against Steven Spielberg's The Adventure's of Tintin: Secret of the Unicorn, which opens one week later on December 23rd.
Lets just be glad they aren't trying to find another play on the words Squeak and Threequel or Squeak and Three-D. The first two films grossed over $791 million worldwide. No other information has been released at this time. Do they have a script? Do they need a script? Is a director attached? Do they need a director? I'm kidding... kind of. I would expect that most of the cast will return (can you say payday?), including the Chipettes.
via: comingsoon