The Last Season Of 24?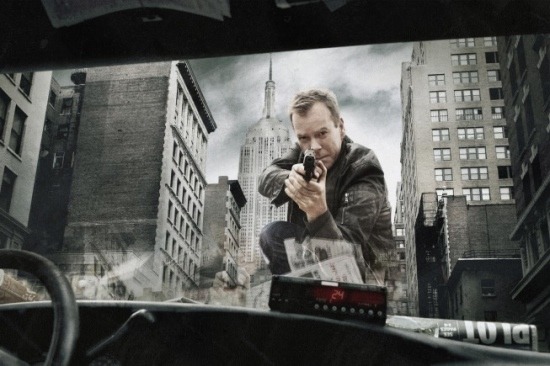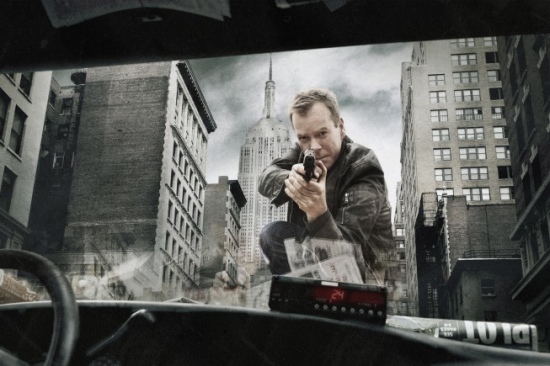 Variety is reporting something we have been speculating for the past month: Fox's hit television series 24 will likely end after the conclusion of the current eighth season. The studio and network executives have declined to comment. But is this the end of the show? Apparently the studio is considering shopping the series to other networks, but interest will probably be limited due to the high costs involved.Previously:
Last month it was announced that Billy Ray had been hired to pen the screenplay for a big screen 24 movie. All we know about the planned story for the feature film is that it will be set in Europe. Kiefer Sutherland and producers have said that the big screen movie would be "a two-hour representation of a day." Ray's filmography includes State of Play, Flightplan, Suspect Zero, Hart's War, Volcano and Moon director Duncan Jones' upcoming much-buzzed about project Source Code. He both wrote and directed Breach and Shattered Glass.
At the time, studio insiders cautioned that a 24 movie "is still very much in the preliminary stages," and that there are "a number of factors influencing how quickly it moves ahead, including the fate of the TV show." Fox had not yet decided if they want to order a ninth season of the series, although it has been expected that this will be the final season. 24 has lost over 10% of the show's total viewership from last year, down over 15% in adults 18-49.
It is hard to imagine that Fox would spend the millions and millions required for a big screen feature if they weren't impressed with the ratings enough to renew the television series for a tenth season. Stranger things have happened (Arrested Development was canceled and will eventually become a big screen feature). Sutherland is said to be eager in getting the series to the big screen. It would be nice to see a big screen 24, with a big blockbuster budget. But without the real-time structure, won't it just another action film, but with the characters we've gotten to know from television? I wonder how it could/would be different.
A big screen movie would probably guarantee that Bauer will survive his eighth crazy day. Since first discovering the series in 2001, I had hoped that Bauer would someday die on screen, in the possible biggest twist the series could possibly pull. I know a lot of fans would hate for that to happen, but I think it would be the ultimate way to conclude the series — with CTU and Jack's friends having to save the day without him, in his honor. Sutherland and 24 producers have always said that Bauer's death was an extreme possibility.