Release Dates: Spielberg's The Adventures Of Tintin And Zemeckis' Mars Needs Moms!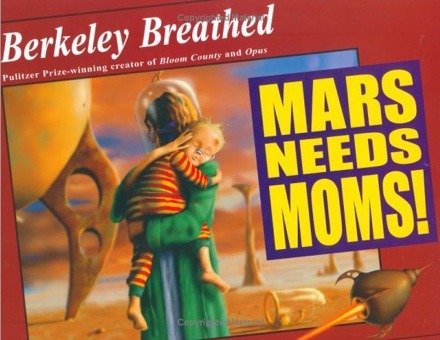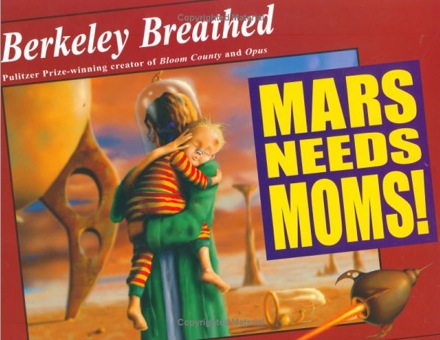 Disney has announced a release date for the Robert Zemeckis' produced adaptation of Berkley Breathed's children's book Mars Needs Moms! and Paramount Pictures has confirmed the release o fthe Steven Spielberg-directed 3D performance capture adaptation The Adventures of Tintin: The Secret of the Unicorn. Details after the jump.
Mars Needs Moms! will hit theaters on March 11th 2011 in Digital Disney 3D and likely in IMAX 3D as well (considering Disney's deal with the IMAX company). The performance capture film is being directed by The Prince of Egypt/The Time Machine helmer Simon Wells and stars Seth Green, Joan Cusack and Dan Fogler. Here is the book description for Mars Needs Moms!:
Milo doesn't get it: What's the big deal about moms? They're just slavedriving broccoli bullies. Yet they are worshipped the world over! Perhaps even the galaxy over-because here come Martians and they're after one thing only: moms. Milo's mom in particular. Who better to drive them to soccer practice and to pizza parties? That's quite a long way to come for a mom-could it be that Milo has been overlooking something special?
From Pulitzer Prizeâ€"winning comic strip creator of Bloom County and bestselling author Berkeley Breathed comes a funny, poignant book about how the unique love that binds our families can be overlooked in the rush and tumble of everyday lives . . . especially those of disgruntled little boys.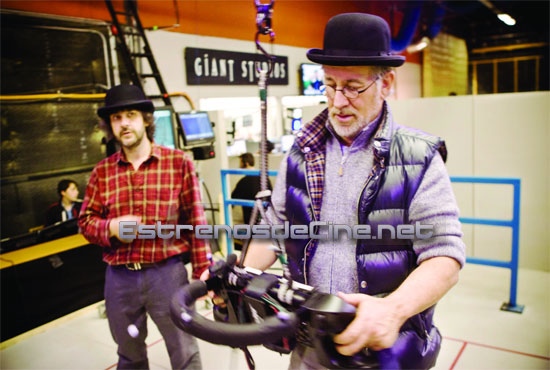 Paramount Pictures has confirmed that the Steven Spielberg-directed 3D performance capture adaptation The Adventures of Tintin: The Secret of the Unicorn will hit theaters on December 23rd 2011. Official Plot Synopsis follows:
Directed by Steven Spielberg and starring Jamie Bell ("Billy Elliot," "Defiance") as Tintin, the intrepid young reporter whose relentless pursuit of a good story thrusts him into a world of high adventure, and Daniel Craig ("Quantum of Solace," "Defiance") as the nefarious Red Rackham. Bell and Craig are joined by an international cast that includes Andy Serkis, Simon Pegg, Nick Frost, Gad Elmaleh, Toby Jones and Mackenzie Crook."The Adventures of Tintin: Secret of the Unicorn," from a screenplay by Steven Moffat, Edgar Wright and Joe Cornish, is produced by Spielberg, Peter Jackson and Kathleen Kennedy, is the first in the series of 3D motion capture films based on the iconic character created by Georges Remi, better known to the world by his pen name "Herge" and is due for release in 2011. Executive producers are Nick Rodwell, Stephane Sperry and Ken Kamins. Paramount Pictures will release domestically and in all English speaking territories and Asia, excluding India. Sony Pictures Releasing International will distribute the film in Continental Europe, Eastern Europe, Latin America, India and the remainder of the world.
sources: EW, Box Office Mojo