Jemaine Clement And Sacha Baron Cohen Wanted For Men In Black 3?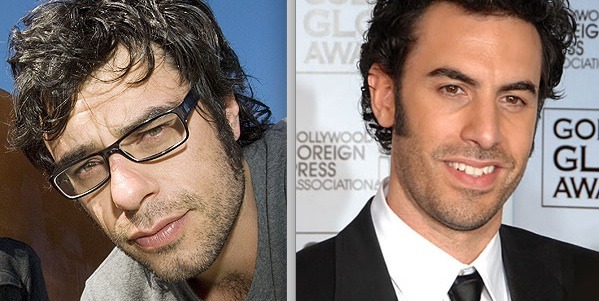 Sacha Baron Cohen and Jemaine Clement are competing for a role in Men in Black 3.
This according to Bloody Disgusting. While they don't know who the character is, the do have a name and that name is Yaz. To me, it sounds like an alien and not an agent, partly because it's a full name and not a letter, partly because Cohen and Clement just scream extra-terrestrial to me. Previous rumors had Josh Brolin joining the cast, and a plot that would see Agent J time travelling and meeting a younger non-Tommy Lee Jones version of Agent K.
Forced to pick one of these new contenders, I'd go for Clement. Not only would I love to see him in something big and high profile like this, I'd also like to see Cohen off working on his own, more pointed, projects.