Casting Notes: Liv Tyler And Patrick Wilson In The Ledge; Liam Hemsworth In Arabian Nights; Anna Faris And Chris Evans In What's Your Number?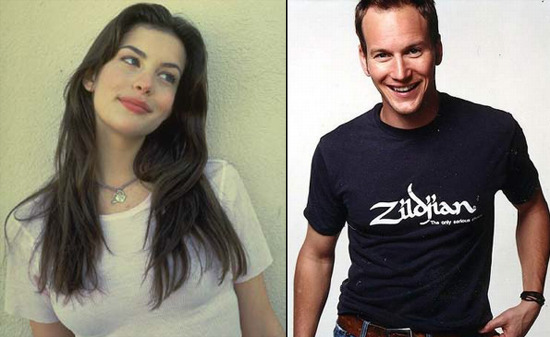 Liv Tyler and Patrick Wilson will feature in The Ledge, a "suspense thriller" (as opposed to non-suspenseful thrillers) that will mark the feature debut of writer/director Matthew Chapman.
Terrence Howard and Charlie Hunnam co-star in the film about "a man (Hunnam) standing on a high-rise ledge who insists he must jump by noon as the policeman below (Howard) tries to manage the situation." OK, sounds like Hunnam and Howard are leading the cast, so who will Wilson and Tyler play? Good question. Producer Michael Mailer has a great quote about the production, at least: "As more and more films succumb to the visual wizardry of 3D, 'The Ledge' explores the fourth dimension: the interior life of tortured souls hovering over the precipice of emotional nullity. This film is the reason why I became an independent filmmaker and why I continue to suffer in the trenches of independent filmmaking." Take that, 3D! [THR]
After the break, news on the brother of Thor and a new comedy for Chris Evans and Anna Faris.
Liam Hemsworth, the brother of Chris 'Thor' Hemsworth, is negotiating a role in that 3D version of Arabian Nights that Chuck Russell is putting together. The script, by Chuck Russell and Barry P. Ambrose, would center on "a young commander (Hemsworth) who, after his king is murdered in a coup, joins forces with Sinbad, Ali Baba and the Genie from the magic lamp to rescue the queen, Scheherazade." Plan is to shoot at the end of the summer. [THR]
Lately, I keep wondering what happened to Chris Evans. The brightest spot of the Fantastic Four movies and a generally solid actor in everything I've seen him do, Evans hasn't really broken out. (I hope Fantastic Four wasn't his only chance; maybe The Losers will hit big for him.) He'll next be in an R-rated comedy with Anna Faris called What's Your Number?
Mark Mylod (Entourage) will direct the film in May; it is about "a young woman who, with the aid of her womanizing next door neighbor, decides to re-visit all her ex-boyfriends in the hopes of finding the man of her dreams." Originally written by Karyn Bosnak based on her own book 20 Times a Lady, the script has been rewritten by Jennifer Crittenden and Gabrielle Allan. [Variety]