The Book Of Genesis Gets A New Movie Adaptation...In 3D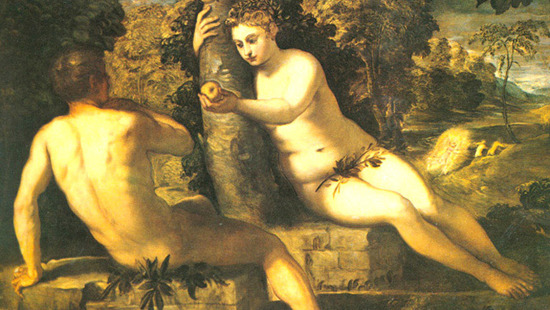 When the utterly atrocious Alice in Wonderland made over one hundred million dollars domestic this weekend, what is the next logical story to fatten like a calf and then trot out in three glorious dimensions? The Bible, of course. One of the co-founders of Walden Media is working with Paramount to create In the Beginning, a new 3D telling of the Book of Genesis. Can someone point the way out of this garden?
Deadline Hollywood reports on the project, which is being put together by Cary Granat, who will work with Reel Fx to mount a 3D version of the Old Testament creation story. They've got John Fusco (Hidalgo, the new TMNT movie) working on a script and David Cunningham is set to direct.
The green light hasn't been given yet, but the report says that Reel Fx is in the testing process now. Footage that they put together will be responsible for this getting the go code. Paramount is co-financing. The vaguely interesting thing here is that Granat & Co. are doing this on the cheap. Deadline reports a $30m budget, which isn't a lot of money to mount something as majestic as the creation of the universe and what came soon after. Not that it can't be done, but it can't be done without a lot of frills, that's for sure.
The idea is that this will attract families and 'faith-based' audiences in droves, and that could be correct. That strikes me as a cynical cash grab ("these guys will see anything!") but hopefully it will be a bit more satisfying than that. At $30m how much of Genesis is really going to make the cut? Do we get Cain and Abel, Lot and his daughters, the flood and the Tower of Babel? Seems unlikely all that will be crammed in, but a movie that is simply an account of the creation of the world will be pretty thin.
Think this will do better than Year One?