Craig Gillespie To Remake Fright Night?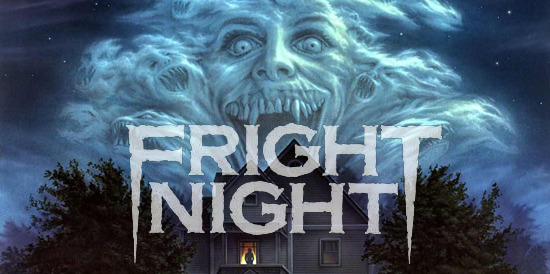 The Los Angeles Times is reporting that Lars and the Real Girl helmer Craig Gillespie is in final talks to direct DreamWorks' remake of Fright Night. According to the Times source, "a sweepstakes that included at least three directors appears to be coming to a close, with Craig Gillespie the man who will likely sit behind the camera." Dreamworks apparently met with a bunch of directors on Friday and began final talks with Gillespie to helm the remake. Marti Noxon, a veteran of television shows like Buffy the Vampire Slayer, Angel and Mad Men, has been writing the screenplay, with Michael De Luca and Alison Rosenzweig set to produce.
Gillespie worked for over 16 years as a commercial director, nominated for four DGA Awards for "Outstanding Directorial Achievement in Commercials", one of which he won. He made his directorial debut in 2007's Mr. Woodcock, but left the project after several negative test screenings (audiences didn't respond well to the dark humor he had been using in his commercials). David Dobkin replaced Gillespie in the director's role, and many scenes were re-written and re-shot. He went on to write and direct Lars and the Real Girl, which won critical acclaim — garnering screenwriting nominations at the Oscars and WGA, and earning a best actor nomination for star Ryan Gosling at the Golden Globes. Gillespie has a relationship with Dreamworks, having produced and directed episodes of the Spielberg-produced Showtime series The United States of Tara.
Previously (from Russ):
In Tom Holland's 1985 original film, a kid discovers that his new next-door neighbor is a vampire. After some 'boy who cried wolf' problems, he faces down the creature with help from his girlfriend (Amanda Bearce), a fellow horror movie junkie named Evil Ed and the aging host of a late-night horror TV show. Part of the reason we heard the Screen Gems version died was a desire to deviate significantly from the original plot, and that a suitable screenplay was never devised.
The plan is to keep the horror/comedy tone but update the effects, which is becoming boilerplate conversation when talking about the remake of a film with a large or specific fanbase. "No, we just want to update it, just polish it up a bit." But the late-night horror movie show host is fairly antiquated as a character. Maybe the kids will join forces with Harry Knowles? And will the remake retain the gay subtext (it's just barely subtext) of the original film? For that matter, will it hire an actor who'll go on to do gay porn afterward, just like Stephen Geoffreys did? So many questions!
Fright Night is a fantastic film. It has great performances and some excellent practical effects. The idea that 'updating' might be neccessary is silly. (The DVD needs updating, though!) But Noxon has some great credits in the resume, so now I'm curious. Her past work suggests she might be just right to help create a film that could parallel the original.
Crackle is streaming the original film for a while, so you can check it out there if you've never seen it. (Note that it is NSFW.)
via: FirstShowing