VOTD: The First Film Adaptation Of Alice In Wonderland From 1903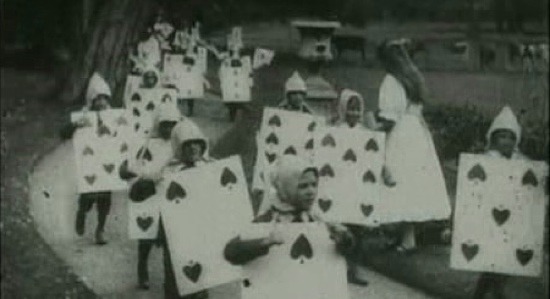 With the recent release of Tim Burton's Alice in Wonderland, I thought we'd take a look at the first film adaptation of Lewis Carroll's tale, which was created 107 years ago.
Recently been restored by the BFI National Archive from severely damaged materials. Made just 37 years after Lewis Carroll wrote his novel and eight years after the birth of cinema, the adaptation was directed by Cecil Hepworth and Percy Stow, and was based on Sir John Tenniel's original illustrations. In an act that was to echo more than 100 years later, Hepworth cast his wife as the Red Queen, and he himself appears as the Frog Footman. Even the Cheshire cat is played by a family pet. With a running time of just 12 minutes (8 of which survive), Alice in Wonderland was the longest film produced in England at that time. Film archivists have been able to restore the film's original colours for the first time in over 100 years. Music: 'Jill in the Box', composed and performed by Wendy Hiscocks.
via: TDW