Knight And Day Release Moves Up One Week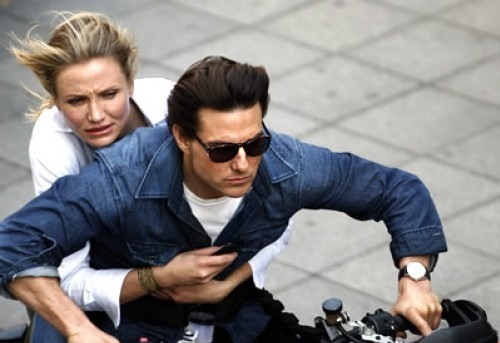 The new Tom Cruise/Cameron Diaz action comedy Knight and Day was originally scheduled to be released on Friday, July 2, 2010, putting it up as counterprogramming against The Last Airbender and to some degree, The Twilight Saga: Eclipse (which drops the following Wednesday). Variety now has word that the film will now be released on June 25, 2010. This gives it some more room to breathe before Nolan's Inception hits on July 16, and Phillip Noyce's spy thriller Salt, starring Angelina Jolie, hits on July 23.
The move also means that Knight and Day will face off against the new Chris Rock/Adam Sandler comedy Grown Ups. I have heard that the latter film is atrocious so I foresee fewer problems for Cruise and Diaz on this new date.