Sin Nombre Director Cary Fukunaga Describes His Musical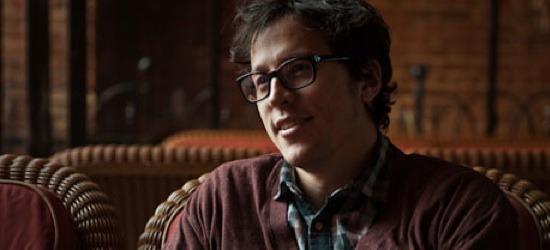 We might be closing in on the musical for people who don't like musicals (which will do until we find an outright cure for their curious condition).
Over the last couple of years, Sin Nombre director Cary Funkunaga has been working on "a musical or an opera of some kind" with Zach Condon and Owen Pallett. Condon is a member of the band Beirut and was a contender to score Sin Nombre, while Pallett is a member of the amazingly named Owen Pallett (okay, they used to be called Final Fantasy, so I get the need for a name change) and has also been one of the many members of Arcade Fire. Pallett has also written music for John Cameron Mitchell's upcoming Rabbit Hole. Pallett and Condon have already made music together, but I don't know it – critiques in the comments would be welcome.
Fukunaga has now revealed what the premise of the film is, and the only way that it's not a little surprising is if you think he's past being surprising now, having skipped from Sin Nombre to Jane Eyre in a single step.
In a new interview with Vanity Fair, the director explains how the musical is set-up and which tragic tale it echoes:
It's about a boy and a girl who are in love with each other, and they both live in parallel dimensions. Her world is like our world and his world is like our world, but they don't coincide, and the way they're able to see and hear each other is via singing. But they can't touch each other, so that's like the worst thing. So it's a nod to Pyramus and Thisbe.
It also sounds a little like Juan Diego Solanas' in-the-works Upside Down, a doomed love-affair across a dimensional divide. Seeing as Jim Sturgess is starring in Solanas' picture, I wouldn't be surprised to see a few original songs creep in around the edges somehow there too – see Heartless for an indication of how subtly this might be done.
Speaking to the NY Mag last year, Fukunaga gave away nothing of the musical's storyline but did express his concerns with the genre:
I don't really like musicals. We just don't like the music in musicals, so the big question is how to turn the challenge of pushing narrative forward through song in a way that the songs aren't ruined.
Somebody get this guy a copy of Cabaret and quick.
There's another project that Fukunaga is about to pitch to Universal Studios, something he says will diverge from his career pattern in a similar fashion to Alfonso Cuaron's sharp swerve into directing a Harry Potter picture. I'm expecting this is the time travel picture we've heard a little abut before.