New Line Goes Back To Police Academy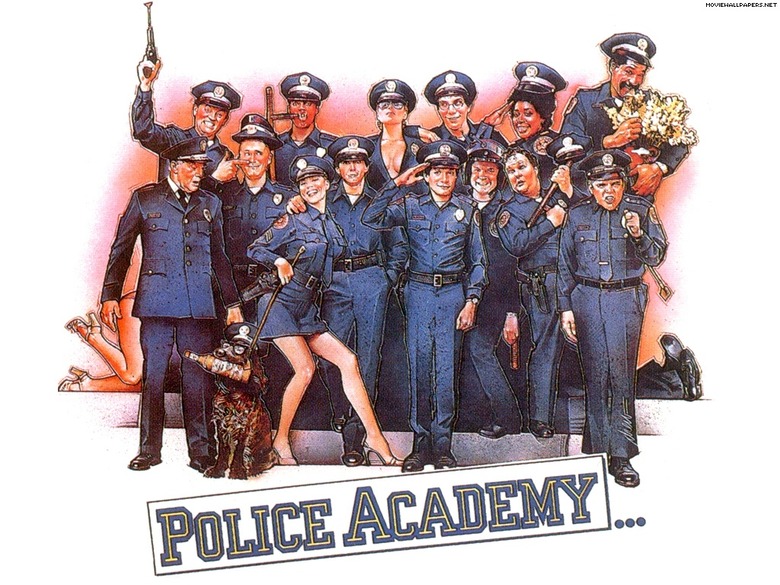 Even with the onslaught of 3D news, Hollywood hasn't stopped signing new deals to remake some of the films from our childhood (or at least, my childhood). Tonight New Line Cinema and Warner Bros have announced that they will be returning to the Police Academy series.
The police-based comedy franchise began in 1984, and spawned six sequels, an animated television series, and a live-action sitcom. We've been hearing rumblings of a possible eighth film for almost a year and a half when original cast member Steve Guttenberg claimed that a screenplay was being written for another sequel which would reunite the original cast.
"So far it is really great, everyone from the original movies who is still around will return," says" Guttenberg. "I know Kim and Sharon have been asked but they haven't said yes yet. It would be really great to have them onboard."
It sounds like plans have changed, and the new film will be more of a remake/redo, complete with a new cast. Original producer Paul Maslansky, who is back for the new iteration, says that he hopes "to discover new talent and season it with great comedians" and "we'll most probably retain the wonderful musical theme." No writer or director has been attached.
Discuss: Who would you like to be cast as the new class in the new Police Academy film?
source: THR