Ridley Scott's Alien Prequel Will Be Shot In 3D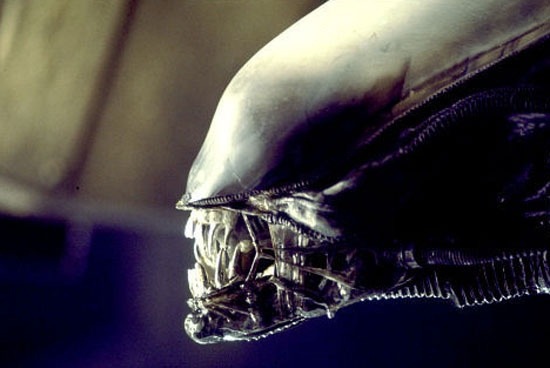 Shadowlocked has confirmed with Star Wars and Alien art-director Roger Christian that Ridley Scott's upcoming Alien prequel will be shot in 3D.
Christian, who ran into Ridley at a recent film festival, hopes to work on the film, and breifly experessed his excitement for the project:
"Ridley told me some of his ideas when we were here in Toronto. He has a very clear understanding of where this should go. They kind of stopped dead one of the greatest horror franchises there's ever been, and it had legs to go on. So I'm hoping he'll revive another three. The world certainly wants it, and the fans want it – everybody."
Previously:
In May 2009, it was revealed that commercial director Carl Erik Rinsch was attached to direct a remake of Alien. We have since learned that it is more of a prequel than a remake. I was one of the few people actually interested in Rinsch's involvement. Rinsch's commercials show an amazing sense of imagination, visual effects artistry and composition (we've profiled his amazing commercials on the site). But apparently 20th Century Fox wasn't happy with the Scott's choice of director, holding out for the original helmer — Ridley Scott.
At the time I believed that would never happen. Why would Scott return to film a prequel of one of the most popular sci-fi film franchises of all time? Why compete with yourself? Producing the film seems like a much safer bet. Who knows why, but Ridley Scott signed on to direct a prequel to Alien.
The film will be a direct prequel to Scott's original 1979 film. In a 2002 interview, Scott wanted to return "to where the alien creatures were first found and explain how they were created." Chances are this idea would also be incorporated into the reboot. Jon Spaihts will write the screenplay, a job he earned after pitching the studio and production company Scott Free. Spaihts has no produced credits, but has written Shadow 19 and Passengers, both of which are also sci-fi space thrillers.
Empire spoke to Scott when he was out and about in London to attend the local festival premiere of his daughter's movie Cracks, and the filmmaker  threw out some really general statements about the film — they know where it's going, the screenplay is now being written by Jon Spaihts, and then this more specific tidbit:
"It's a brand new box of tricks. We know what the road map is, and the screenplay is now being put on paper. The prequel will be a while ago. It's very difficult to put a year on Alien, but [for example] if Alien was towards the end of this century, then the prequel story will take place thirty years prior." ... "I never thought I'd look forward to a sequel but a prequel is kind of interesting. I'm looking forward to doing that."