Heaps Of New Toy Story 3 Images, Including Concept Art And Posters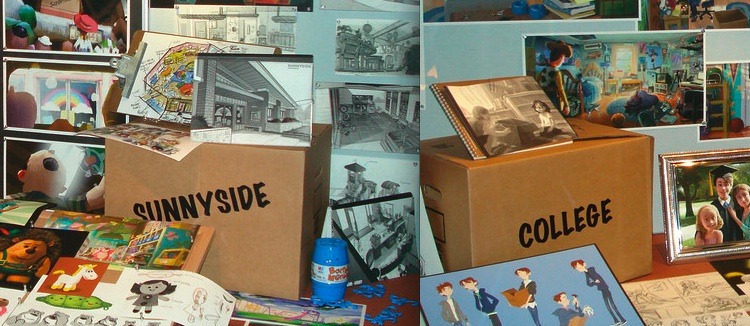 On a recent trips around Disney's themeparks, WDWNet reporter Banks Lee rattled off a rather interesting series of snapshots. The ones taken around The Magic of Animation reveal not only a couple of new Toy Story 3 poster designs but a whole wealth of concept art, storyboard images and even a few full CG-renderings. I've sifted the most exciting pictures and have them below the break. Most of them are spoiler free, the last one... perhaps not. It's hard to be sure.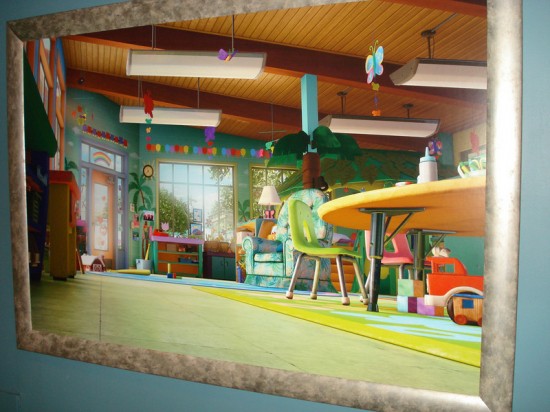 Next up are a couple of long-shot looks at the big Toy Story 3 displays. Some of this you'll see in detail below, some you can see over at the original post; I would say that there's a few spoilers here, if you know what you're looking for.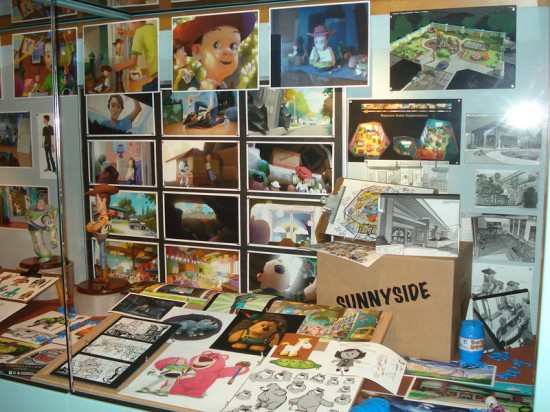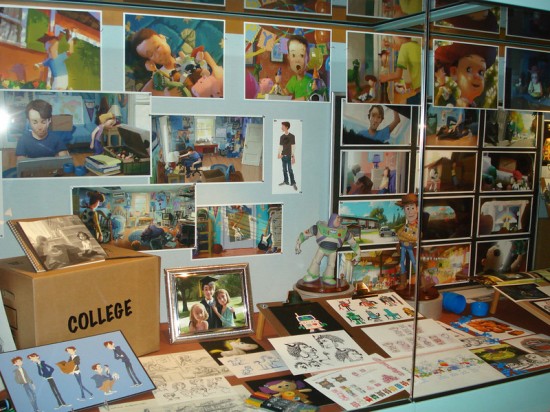 Here are a couple of close-up shots of details shown above, each of them showing us design concepts for some of the lesser characters. We've met a bunch of them already, but I imagine we'll find out more about all of these guys as the weekly character detail rollouts continue.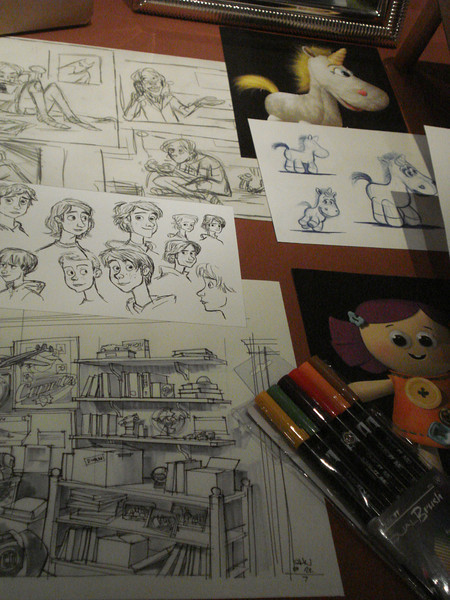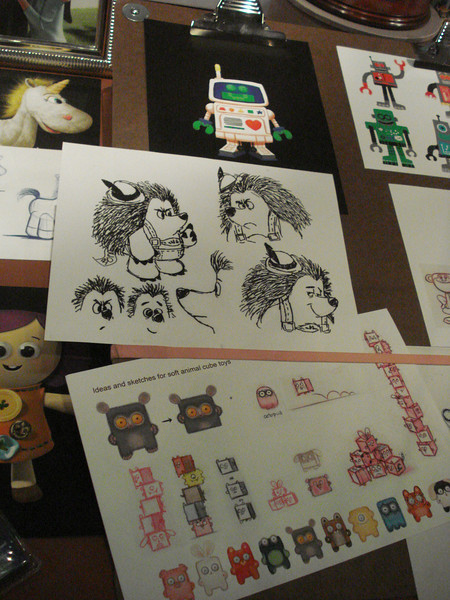 The next image not only shows us an early character design, it tips Pixar's initial intent with the character somewhat. Here's a storyboard sequence with Lots-o-Love in which he's recognisibly... erm... caring, shall we say. This face doesn't seem to match his voice so well, and it would be interesting to know which was settled upon first: the design concept or the casting.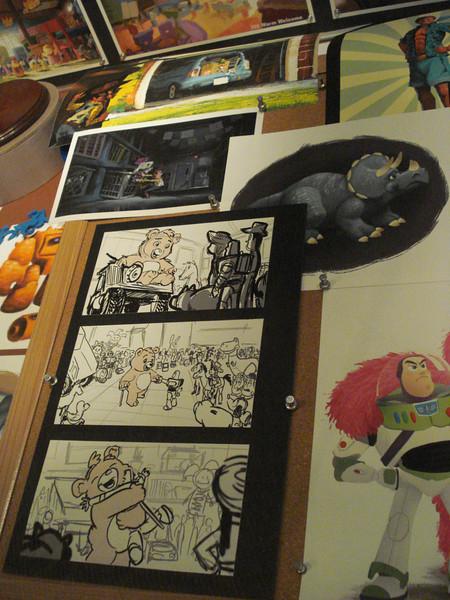 Now comes the biggest spoiler in all of these pictures, I think. Stop reading this post now if you're at all worried.
And here we see what I'd assume is a piece of colour script showing Woody and Slinky a few other toy silhouettes making their escape from the Sunnyside. The styling of the play house as a kind of guard's watch tower is a typically nifty Pixar trick.