Cool Stuff: Time Bandits Map Prop Replica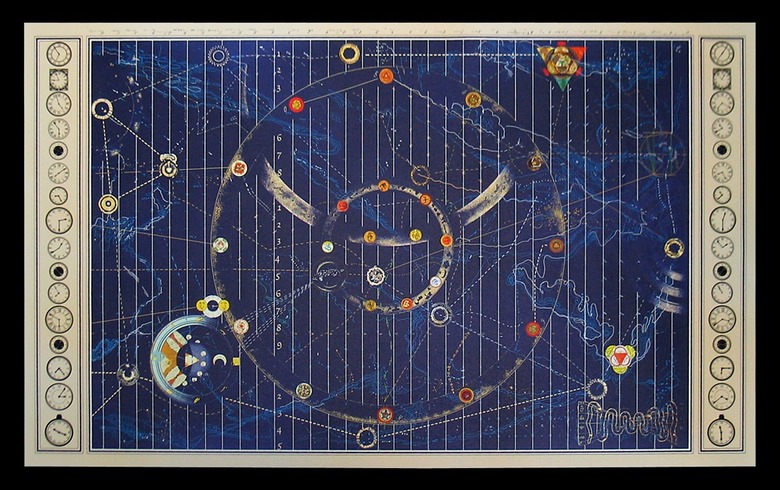 Metropolis Graphics has created an exact replica of the prop map from Terry Gilliam's Time Bandits.
There were at least two different versions of this map created for the film. The map used during filming and handled by the actors exhibits different detailing and color than the map seen during the credits sequences. This map replicates the prop used during filming, but also includes the clock panels on both sides for those who like symmetry. The right side panel can be cut off for those wanting to match the filming prop. I have studied the film and every printed reference source I could find to create this replica and it is very accurate to the screen-used map. It has been drawn completely in Photoshop with the goal to create a replica that looks hand-drawn. The file is enormous containing 188 layers with a file size of 1.72 GB. These maps measure 40 inches x 24.5 inches and are printed on fine art canvas from a top-of-the-line Epson giclee printer. This print process reproduces the finest detail and is archival for decades under normal viewing conditions.
Available for $100 in the BoingBoing Bazaar.
Cool Stuff is a daily feature of slashfilm.com. Know of any geekarific creations or cool products which should be featured on Cool Stuff? E-Mail us at orfilms@gmail.com.