Warner Bros In Talks For Space Invaders, Monopoly On Track For 2012 Or 2013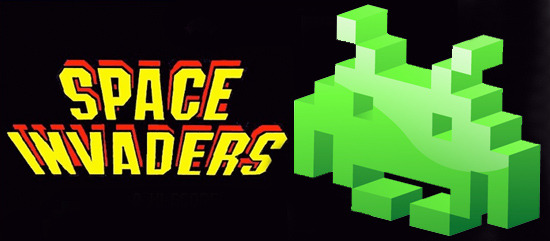 We knew it was bound to happen eventually: Warner Bros and producers Mark Gordon, Jason Blum and Guymon Casady are in talks to develop a feature film adaptation of the classic Taito video game Space Invaders. Warner bought Midway Games last summer, but the US publisher of Space Invaders does not own the theatrical rights to the game.
Honestly, I think Space Invaders falls on the more promising side of the game adaptation scale because the brand name still has some value and comes with little attachment other than the alien invasion sci-fi film genre. The pixelated aliens have invaded pop-culture and are an iconic symbol of retro video gaming. One would assume that WB would have to work the symbols/shapes into the film somehow. [LATimes]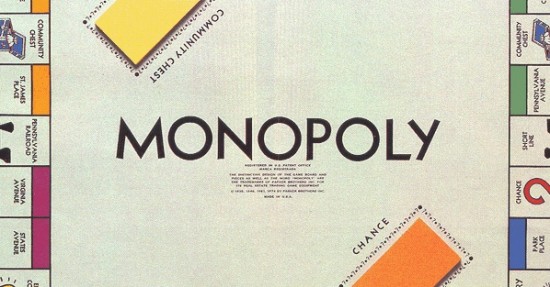 Meanwhile, Hasbro CEO Brian Goldner tells MTV that they plan to have Ridley Scott's big screen adaptation of the board game Monopoly in theaters for 2012 or 2013. The CEO called the script, penned by 9 scribe Pamela Pettler, "great," but it may not be "all there yet."
Ppeviously: Frank Beddor, the man behind the movie's concept, previously stated the premise:
[H]e's in this very vibrant place, Monopoly City, and he's just come out of a Chance Shop. As it goes on, he takes on the evil Parker Brothers in the game of Monolopy. He has to defeat them. It tries to incorporate all the iconic imageries – a sports car pulls up, there's someone on a  horse, someone pushing a wheelbarrow – and rich Uncle Pennybags, you're going to see him as the maître d' at the restaurant and he's the buggy driver and the local eccentric and the doorman at the opera. There's all these sight gags.
The hero is apparently a "comedic, lovable loser" who's not so hot at his job in Real Estate but rather nifty at Monopoly. His ambition is to beat the world record for marathon playing of the game, which is apparently 70 straight days, and as a result of this he somehow ends up slipping into the parallel universe. [la times]