Woody Allen Casts Marion Cotillard In His Next Film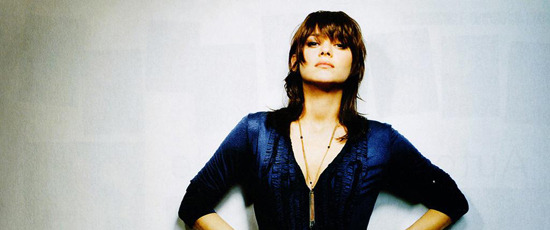 We still know very little about Woody Allen's next film; he is one of the most protective filmmakers around when it comes to new projects. Typically Allen refuses to share any details about a work in progress, and he doesn't actually give a new movie a title until it is finished.
We've now got one more piece of Allen's next puzzle, however: it will star the Oscar-winning Marion Cotillard.
Deadline Hollywood has the casting news, but little else. The film, said to be a romantic drama, is being shot in Paris this summer, and we know it will also feature Owen Wilson. There have been several reports that Carla Bruni-Sarkozy, the first lady of France, has been courted for a role, but we don't know if that is true, or if she'll participate in the film.
This will be Allen's first film under a new financing deal with Spanish company Mediapro. After taking a leave of absence from New York City, he returned two years ago to film Whatever Works, a film that is better than many gave it credit for at the time of release. Check it out on DVD. But Allen then went back across the pond, shooting You Will Meet a Tall Dark Stranger in London.
What is that one about? No idea! Well, that's not quite right. Trade reports have said the story "revolves around different members of a family, their tangled love lives and their attempts to try to solve their problems," which could apply equally to several of Allen's other films. It stars Antonio Banderas, Josh Brolin, Anthony Hopkins, Naomi Watts, Gemma Jones, Freida Pinto and Lucy Punch and opens in September.
Allen has said that the titles to his films often relate directly to his estimation of their quality. This is what he said to the Telegraph last year:
I never title a movie until it's finished because if I look at the film and it's no good I don't like to give it an aggressive title. I give it what I call one of my hiding titles – the kind of title that is low-key and promises nothing, so people are less disappointed by it. But if I feel the film is good, I give it an aggressive, confident title and then hope for the best.
Which kind of title is You Will Meet a Tall Dark Stranger? I honestly don't know but it seems more aggressive than not...I think.