Rumor: Paramount/Roth Films Developing John Hughes' Unproduced Screenplay Grisby's Go Broke?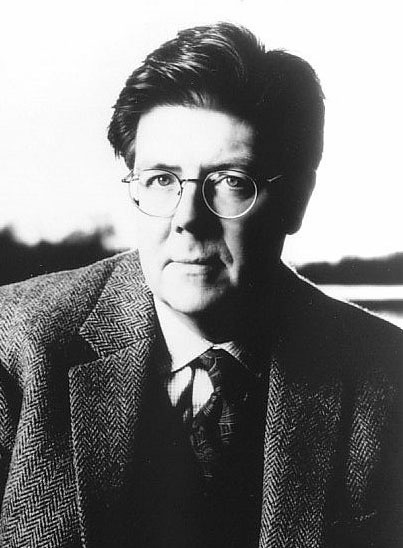 Update: Paramount claims they are not developing Grisby's but "would jump at the chance to take part in another Hughes creation." [risky]
In Vanity Fair's profile of the late writer/director John Hughes, it was revealed Hughes didn't stop writing after leaving Hollywood in 1994. His sons found boxes of writings, more than 300 pocket notebooks, thick binders containing works in progress, and tons of computer files, including screenplays. Hughes also had a lot of screenplays that he sold but remain unproduced (I wrote about one of them here). I wondered at the time if any of these screenplays would ever end up on the big screen.
Word has been circling the tracking boards that Paramount Pictures has acquired Grisby's Go Broke, a family comedy written by the late filmmaker. More details after the jump.
The story revolves around a "wealthy, yet dysfunctional suburban Chicago family" who lose all of their wealth because of bad investments and a bad economy (how timely?) and are forced "to move to the sticks losing their friends, all of the while becoming closer to one another." The tone is said to be similar to Modern Family.I can't seem to find out any more information about the unproduced screenplay. In fact, a google search of the screenplay's title results with 0 entries, which is hard to get nowadays. If anyone has any more information, please e-mail me.
Rumor has it that Roth Films would be producing the project, and would be looking for a writer/director to rewrite Hughes script. But please, don't rewrite too much of it — modernize the out of date references, locations, technology, but leave the rest alone. Past Hughest scripts have been completely rewritten and turned out horrible – for example, Drillbit Taylor (which Hughes even got story credit for under his pseudonym Edmond Dantes).
Hughes is best known for writing and/or directing some of our favorite films from the 1980's – National Lampoon's Vacation, Sixteen Candles, The Breakfast Club, European Vacation, Weird Science, Pretty in Pink, Ferris Bueller's Day Off, Planes Trains & Automobiles, Uncle Buck, Christmas Vacation, and Home Alone.
For now please just consider this a rumor. I have attempted to confirm this report with Roth Films and Joe Roth's publicist, but have been unable to get a response.