Joseph Gordon-Levitt Replaces James McAvoy In That Untitled Cancer Comedy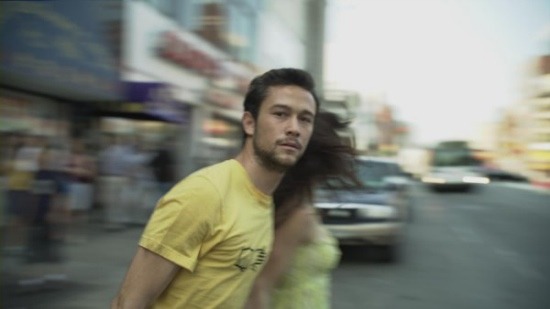 I'm not sure where the comment section trend of suggesting Joseph Gordon-Levitt for every available male role went from the spirit of genuine fandom to outright jokester parody, but here's some fuel for the fire: James McAvoy has dropped out of the film formerly called I'm With Cancer, and will be replaced by Joseph Gordon-Levitt.
MTV reports on the casting change, saying that the change took place after the shoot began. Ruh-roh. Conspiracy theorists, start your engines. But MTV's tipster says that McAvoy left the production for personal reasons, and that the schedule was paused to allow JGL to get set up in Vancouver. Summit confirms the change, and filming will restart on March 8.
Producer and co-star Seth Rogen said of the switch:
It's incredibly unfortunate that circumstances outside of everyone's control have taken James away from the project, but, with James's blessing, we were able to have Joseph step in to take on the [lead] role of Adam. We all look forward to working with James in the future.
Sad to see McAvoy go, as I think a lot of people have been curious to see what he'd do after Wanted. Not enough people have had a chance to see him in The Last Station, and he still has a forthcoming appearance in Robert Redford's The Conspirator, which finished shooting some time ago.
Otherwise, little else about the Untitled Cancer Comedy seems to have changed. Rogen's friend Will Reiser wrote the script based on his own experience with the disease, and JGL and Rogen co-star with Anna Kendrick and Bryce Dallas Howard, under the direction of Jonathan Levine.
Meanwhile, Joseph Gordon-Levitt is still not the new Spider-Man, and is not likely to be.