Dustin Hoffman Toplines David Milch And Michael Mann's HBO Series, Luck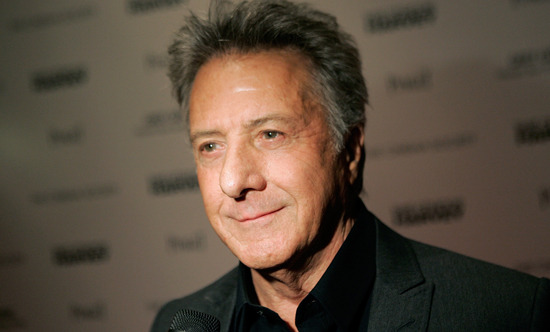 Is HBO back? The answer seems to be "oh, my, yes!" In the past few months the once-dominant dramatic voice of cable has put new shows in development with the likes of Martin Scorsese, Todd Haynes, Jonathan Demme, David Fincher and more. (Like that Spielberg guy, whose Band of Brothers follow-up The Pacific looks insane.) If there was ever going to be a second  coming for HBO, this looks like it.
And now Michael Mann and David Milch are moving forward with Luck, a show about the world of horse racing. Dustin Hoffman is now toplining the cast. Can you imagine what Mann and Milch might coax (or bully, more like) out of Hoffman? I can, and I can't wait to see it.
Variety announces Hoffman's casting, saying he will play "a man in his late 60s just released from four years in prison who's autodidactic, intelligent, and deeply involved in gambling."Dennis Farina was already in the cast, as the "driver and companion" to Hoffman's character, and John Ortiz has been added as "a middle-aged Peruvian trainer." He's based on Julio Canani, a real trainer who has been a fixture on California's racing scene for decades.
As a subject, horse racing doesn't do much for me, but I expect to see a lot more than just racing intrigue. And this is Mann and Milch. Both may have a whiff in their recent past (Public Enemies and John From Cincinnati) but when you're talking about the guys behind The Insider and Deadwood, how can you not get interested and be willing to play along with whatever world they're playing in?
Incidentally, if you haven't tuned into many episodes of The Tobolowsky Files, the podcast our own David Chen produces with Stephen Tobolowsky, check out the episode that discusses working for David Milch on the set of Deadwood. Seems like a production that has no comparison.