Jay Baruchel Writing, Wants To Direct "Socio-Racial" Slasher Film, Pig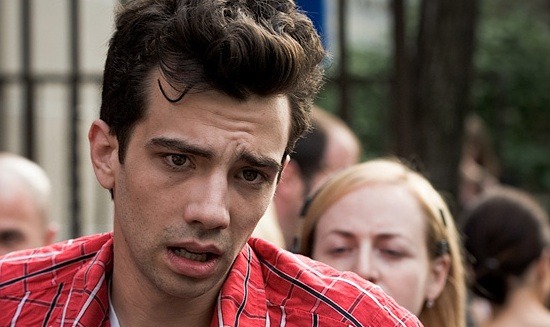 Out and about to promote She's Out of My League, Jay Baruchel has been commenting on the various other projects he has coming down the pike. Jay and Seth vs. the Apocalypse is still in the works, it sounds, though there's no new news; the hockey drama Goon, which Baruchel has co-written with Evan Goldberg might just start shooting this August in Montreal.
An entirely new prospect though, at least to me, is a horror screenplay called Pig that Baruchel is writing, doesn't want a lead role in but is keen to direct.
Coming Soon quote Baruchel as describing the film like this:
Without giving too much away, it's a 21st century reimagining of the slasher film with a lot of socio-racial commentary, that's all I'll say.
And it's called Pig? Bear with me while I stretch way, way over here to the very edge... could this be at all influenced or inspired by the misdemeanours of Charles Manson and his devotees? Okay, maybe not.
Baruchel is not the alum of Judd Apatow productions to be working on a slasher picture screenplay. We've previously reported on the prospective slasher picture that Bill Hader has been writing. Here's a couple of quotes from Hader:
[It's] partially Straw Dogs meets Halloween meets Home Alone meets Monster Squad. It is definitely about guys nowadays, that idea that you watch f***ed up s*** on TV, how violence in our culture – this sounds really hoity toity – you watch f***ed up reality shows, I love true crime shows. The idea of that thing coming to your house, and what do you do? I would s*** my pants. That's basically what the movie is about.
With Scream 4 shooting this spring and a new Leslie Vernon movie in the works, we seem set for a new wave of slasher subversions. I'll be particularly curious to see what the comedy stalwarts bring to the genre.