Sigourney Weaver Returning For Avatar 2?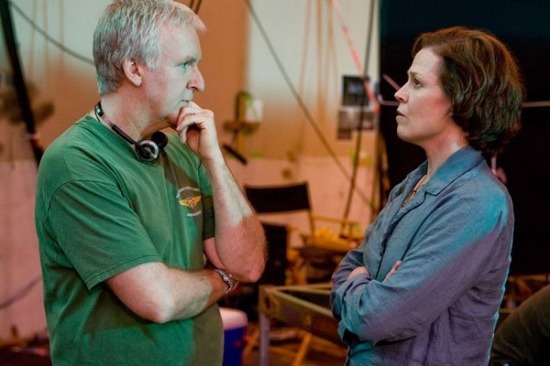 (Warning: possible spoilers for Avatar contained in this story)
Will Sigourney Weaver reprise her role as Dr. Grace Augustine in an Avatar sequel? The question might sound stupid to anyone who has seen the movie, but remember what happens when you assume...
Sigourney Weaver appeared on the TV show "Le Grand Journal." The actress is in Paris this week to honor Harrison Ford during the Cesar Awards (the French equivalent of the Oscars). During her interview, Weaver was asked if she would be part of Avatar 2 and she made it clear that she has already talked about it with James Cameron, who is planning to include her in the sequel.
But how is that possible?
Anyone who has seen Avatar knows that Dr. Grace Augustine died from a fatal gun wound, and the attempt to transfer Grace from her dying human body into her unconscious avatar body with unsuccessful. So how can Weaver possibly be in the sequel? Remember, after Grace died, Mo'at declared that "she is with Eywa now". Weaver explained on the talk show that her character still exists "in the tree", and while she can't promise anything, James Cameron has some ideas on how to keep "the family together." You can watch the appearance below.