Doug Liman And David Frankel In Talks To Direct The Three Musketeers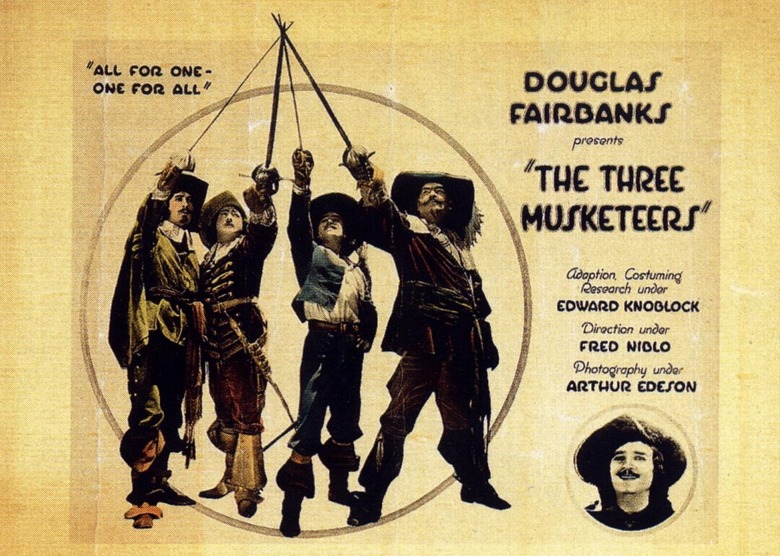 A couple weeks back, we told you that producer Lionel Wigram, a former Warner Bros creative executive who oversaw the first three Harry Potter films and went out to create/pitch/write Guy Ritchie's Sherlock Holmes, was developing an adaptation of Alexandre Dumas' classic 17th-century adventure novel The Three Musketeers. No director or cast has been attached to the project. The Los Angeles Times has learned which filmmakers Warner Bros is courting for the project.
David Frankel, the director of the big screen adaptations of Marley & Me and The Devil Wears Prada.
Doug Liman, the director of Swingers, The Bourne Identity, Mr. And Mrs. Smith and Jumper
Wigram has hired screenwriter Peter Straughan (The Men Who Stare at Goats) to work on the adaptation, which will update the story to appeal to young, contemporary audiences, playing up the action/sexier elements. This project should not be confused with Paul W.S. Anderson's planned 3D adaptation of the Three Musketeers. I've never really liked The Three Musketeers, and I've never really enjoyed any of the films in the swashbuckling action film genre. Can Wigram make The Three Musketeers cool again? Do you care? I think I might be a little interested if someone like Doug Liman were involved. But I tend to prefer Liman's smaller films (Swingers, G0) to his big budget productions (Mr. And Mrs. Smith and Jumper) with The Bourne Idenitity being the perfect middle ground.
Discuss: Who would you like to see direct the Three Musketeers?
via: Vulture