Casting Notes: Guy Pearce And Evan Rachel Wood Work With Todd Haynes; Jamie Foxx And Ashton Kutcher Are Buddies; Hugh Laurie Romances Leighton Meester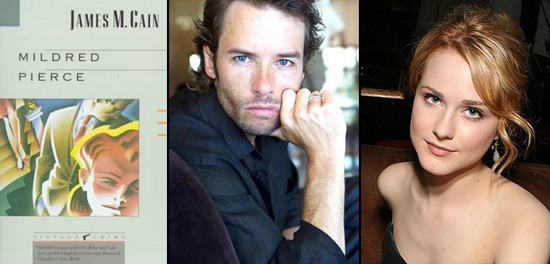 I'm excited about the upcoming version of Mildred Pierce to be directed by Todd Haynes. Already set to star Kate Winslet in the title role, the HBO mini-series has just added a couple more good names: Guy Pearce and Evan Rachel Wood. Sure, Wood's career has been spotty, but there's something that suggests she can do a lot more than what we've seen her manage recently. I really liked her in Woody Allen's Whatever Works, for example.
The obvious guess is that Pearce will play the husband from whom Mildred Pierce splits and that Wood will play their daughter. But that's unconfirmed for now. [Production Weekly]
After the break, it's buddy comedy time again, and the Hugh Laurie/Catherine Keener indie gets another cast member.
Today might not be the best day to announce a new buddy comedy, as Cop Out is opening to justifiably dismal reviews. But screw it, Jamie Foxx and Ashton Kutcher are going to make one anyway. Streets on Fire, a script by Justin Britt-Gibson, is about "a straight arrow Chicago cop with anger issues (Foxx) who teams up with a brash and cocky one (Kutcher), and the two "become anything other than friends." They stumble into a gang of killers intercepting the city's drugs, and reluctantly agree to work together on the case, only to find out that the vicious gang is actually [redacted to prevent spoilers]."
[Pajiba]
I think we missed reporting on The Oranges when it was first announced. That's Hugh Laurie's jump back to the big screen after really making his name on House. He'll play a guy who begins a romantic relationship with the daughter of a woman (Catherine Keener) his own age. Leighton Meester of Gossip Girl has been cast as the younger love interest. Julian Farino directs from a script by Jay Reiss and Ian Helfer. [Variety]