Kevin Costner And Kevin Reynolds Move Forward With Learning Italian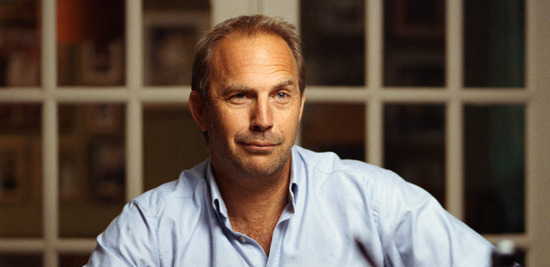 Hey, look, Kevin Costner is ramping up his output. He's got Company Men coming out this year. He's directing (at some point) a film called A Little War of Our Own, announced just a couple weeks back. And now his slowly simmering new team-up with Kevin Reynolds, who has directed Costner three times before, is partially funded and moving forward. Their latest film will be Learning Italian, which was discussed last summer, but has yet to really kick into gear.
Variety reports on funding for the film, which will shoot in Germany at the Bavaria Film Studios and other locations. All the trade offers is that the film is a 'spy comedy', but there are other mentions of it going back at least six months. A recent DHD piece says Costner "will play a CIA agent who has been stationed in an idyllic coastal town in Italy to keep an eye on a KGB agent there — until both secret agencies order the two spies to return to their respective countries and cook up a pseudo-threat to justify their continued stays in Italy."
In September of last year the plan to shoot in Germany early this year was mentioned, so the film would appear to be going to plan. At the same time there was mention of the construction of sets that would be the cabin of an airship. So is this a period film? Given the CIA and KGB angle you'd expect so; I'd love to see this set in the '50s.
Reynolds previously directed Costner in Fandango, Robin Hood: Prince of Thieves and, of course, Waterworld. The latter was massively expensive, a hugely difficult production and a gitantic flop. There have been stories of Costner directing some of the picture after Reynolds either left or was fired; Costner gets uncredited director status in some quarters, earned or not. Generally speaking, it sounds like one of the more hellish studio productions of the last couple decades, and it has taken Costner and Reynolds fifteen years to come together once more. So, yeah, looking foward to seeing what happens.