Disney Reveals New Tangled Logo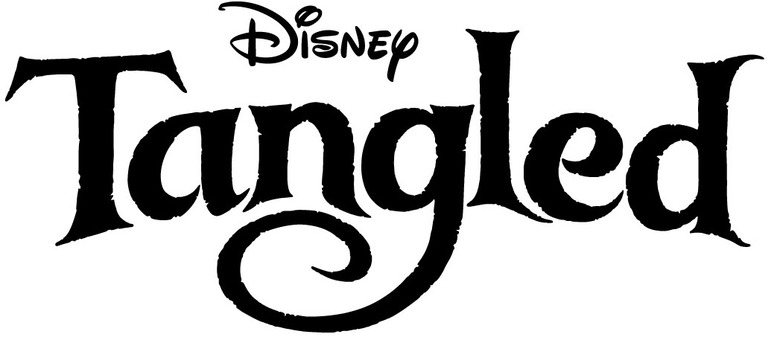 Briefly: Last week Walt Disney Animation Studios announced a new title for their 2010 computer animated release Rapunzel — Tangled. Disney has released a new logo for the film. For those who care, you can see the logo above.
Directed by Byron Howard & Nathan Greno (the co-director and head of story on Bolt respectively), this new telling of the classic fairy tale, will transport audiences "to a stunning CG fantasy world complete with the iconic tower, an evil witch, a gallant hero and, of course, the mysterious girl with the long golden tresses. Expect adventure, heart, humor, and hair, lots of hair." Our lead heroine is voiced by Mandy Moore while Chuck's Zachary Levi will play a "dashing bandit" named Flynn Ryder who hits the road with the "rebellious, teenage hair apparent." The voice cast is also rumored to include David Schwimmer, Matthew Gary Gubler, Kristin Chenoweth, Dan Fogler, and Grey DeLisle.  is scheduled to hit theaters in Christmas 2010.
Previous director Glen Keane developed a new look for this computer animated film, which is said to look and feel more like a traditional hand-drawn Disney Classic, but in 3D. Apparently the film uses a non-photorealistic rendering technique which will make the surface look like it is painted but still containing depth and dimensions. The movie's visual style is being based on French Rococo artist Jean-Honore Fragonard's painting "The Swing".
A short clip of test footage was shown at Siggraph 2005, where is gained a lot of attention. Earlier concept images had been previously posted online from when the project was titled Rapunzel Unbraided. But the project has since been completely revamped. You can see some concept art from the film here and here.
Tangled is scheduled to hit theaters in November 24th 2010.