New International Behind The Scenes Look At Iron Man 2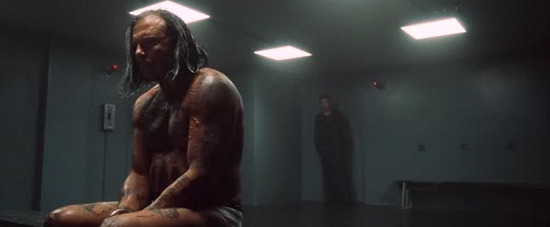 Want to see a few new tidbits of Iron Man 2 footage? Paramount has released a new behind the scenes look a the film, aimed at French audiences. Much of the new stuff is sourced from the Grand Prix shoot in Monaco. Sadly we don't see much new stuff from Whiplash, but we do get to see Tony Stark speaking French as he meets his new enemy for the first time. There's also some nifty greenscreen footage that really shows off the new armor. Yeah, you probably want to see this.
Don't get too excited when you see that the running time of this clip is three and a half minutes. Most of that is taken up by the theatrical trailer that has been out for some time. But there are some new glimpses of the Monaco shoot, interspersed with EPK-style interview clips with Jon Favreau, Scarlett Johansson, Mickey Rourke and Robert Downey, Jr.
Then there's a short scene that likely takes place after Whiplash attacks Tony Stack on the race track — we see Stark heading to the room where Rourke's character is being held prisoner. What happens after that? No idea. Some of you might be mystified by the scene itself, but even without being able to speak French you can get an idea of what Stark is saying during his little walk and talk.
Sadly there's no embed yet, but click the image below to head to the French MSN to see the clip.