Magnet Picks Up Neil Marshall's Centurion For US Release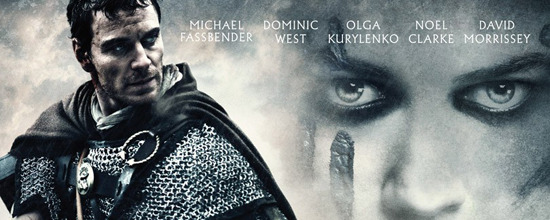 Neil Marshall's upcoming film Centurion has generated a good bit of excitement based on Marshall's reputation and the bloody, grimy trailer released not long ago. That was an international trailer, because at the time the clips was released the film did not have US distribution. Now it has been picked up by Magnet, the genre arm of Magnolia, which will release Centurion later this year.
The film is now the sixth film in the second 'Six-Shooter Film Series', which has also been the label for Ong Bak 2, Bronson, Red Cliff, The Warlords and District 13: Ultimatum. The sixth film in the series has been kept a mystery, and now we know one reason: Magnet didn't have own it yet. Indeed, the Six-Shooter series website hasn't yet been updated with info about Centurion. The film will get a theatrical release at some point this summer. Don't necessarily expect a huge release, though. While Magnet has put the Six-Shooter films in theatres, most of the releases have been 'blink and you'll miss it' quick. That's the reality of the niche genre marketplace these days. Keep your eyes open.
Magnolia/Magnet senior vice-president Tom Quinn calls the film "a blood-drenched masterpiece." He adds, "Neil has made an action movie that delivers on every level, and fans are going to go wild for it. There couldn't be a better film to wrap up the Six Shooter series." That 'masterpiece' tag will be an interesting one to evaluate, but if the movie is as bloody and fun as Marshall's Doomsday often was, most will probably be satisfied.
Screen Daily reports the pickup, and synopsizes the film as follows:
Centurion stars Michael Fassbender, Dominic West, David Morrissey and Olga Kurylenko and takes place during the second century Roman occupation of Britain. Fassbender plays a Roman centurion who leads a rescue mission into a Pict camp in Scotland that leaves the son of a tribal leader dead and sparks a murderous chase.